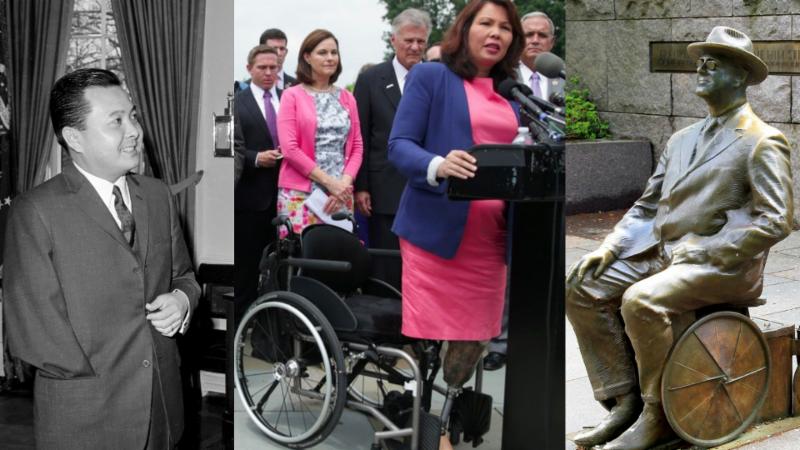 (Leaders with disabilities, left to right: Daniel Inouye, Tammy Duckworth, and Franklin D. Roosevelt)
Last week's election saw record breaking numbers of women, people of color, and LGBTQ people elected to public office at every level of government. It is my opinion that this trend will strengthen our ability to have a government that is better able to serve more of the people it represents. Yet in all the discussions of this landslide of diversity, people with disabilities were hardly mentioned.
All minority groups are underrepresented in government, and many of us face similar challenges no matter which groups we come from when it comes time to run for office. Vox produced a video and article examining the progress and challenges faced by women running for office. They suggest that women are more likely to run for office the year after they have seen other women candidates run. In this light – though there are some elected leaders with disabilities in office – to run for office with a disability requires an exceedingly high level of self-belief and determination.
Yet those of you willing to push through will be opening doors for countless other people with disabilities. Leaders with disabilities will bring insight to how best to build an accessible society AND encourage other candidates with disabilities to run by showing that it is possible.
In the age of the internet running for office has become easier than ever. Sites like Run for Office make it simple to know which offices are open in your area, and can point you towards the information you need to get on the ballot.
People with disabilities are used to being left out when politicians list off minority groups they plan to serve. Candidates and elected leaders with disabilities would be in a unique position to force a change that would move our government one giant leap closer to what it is meant to be; representative of the people.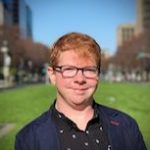 Christian McMahon, Communications Specialist, The Arc of California