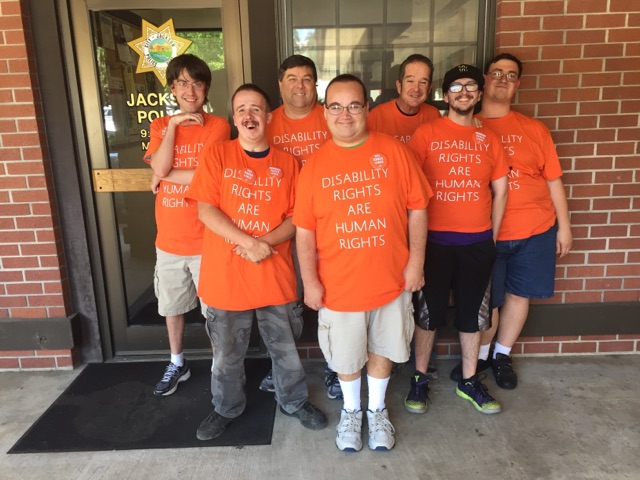 Congratulations to everyone in the intellectual and developmental disabilities community that voted for the first time! We have heard from several people that were very proud to tell us they either had their voting rights restored or voted for the first time. Depending who you ask they will tell you voting is either a civic right or a civic duty and whether you believe it is a right or a duty it is still your voice being heard. Now that the elections are over your civic engagement really begins at the local, state and federal level there is GREAT opportunity to have your voice heard by your representatives. Whether the person you voted for won or not they are now your representative. Take the time and the opportunity to meet with your elected officials, school board members, city council members, members from the board of supervisors. Etc. because these AREthe people that make the decisions that affect your lives. WE ARE HERE TO HELP if you need help with talking points or the process of advocacy we are a phone call away.
Do you have a newly elected representative in your area? If so, once your new representative is sworn into the legislature next month consider making an appointment with them to let them know what issues are important to you. If your elected official or representative stayed in the seat it is still a good time to meet with them in their district office to congratulate and remind them of what is important to you and your community. This is a link to find out who your representative is http://www.ca.gov/Agencies/Secretary-of-State/Agency-Services/Look-Up-My-Representatives
Below are some of the 2019 changes to the CA State Legislature. You will see some familiar names as well as some new names.
CA Senate District 14 
(Fresno, Bakersfield, Hanford areas)
Melissa Hurtado (D)
Previously represented by Senator Andy Vidak
CA Senate District 16
(Central Valley, High Desert areas)
Shannon Grove
Previously represented by Senator Jean Fuller
CA Senate District 22
(San Gabriel Valley)
Susan Rubio
Previously represented by Senator Ed Hernandez
CA Senate District 24
(Los Angeles)
Maria Elena Durazo
Previously represented by Senator Kevon de Leon
CA Assembly District 15
(Richmond, Berkeley areas)
Buffy Wicks
Previously represented by Assembly Member Tony Thurmond
CA Assembly District 30
(Salinas, Watsonville, Hollister areas)
Robert Rivas
Previously represented by Assembly Member Anna Caballero
Assembly District 40 
(Rancho Cucamonga, Redlands area)
James Ramos
Previously represented by Assembly Member Marc Steinorth
Assembly District 76
(Carlsbad, Oceanside, Encinitas area)
Tasha Boerner Horvath
Previously represented by Rocky Chavez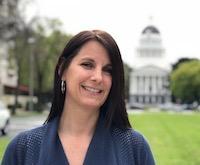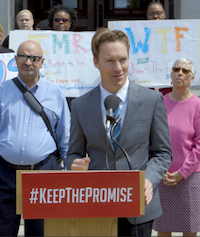 Teresa Anderson, Policy Director, The Arc & UCP Collaboration
Jordan Lindsey, Executive Director, The Arc of California