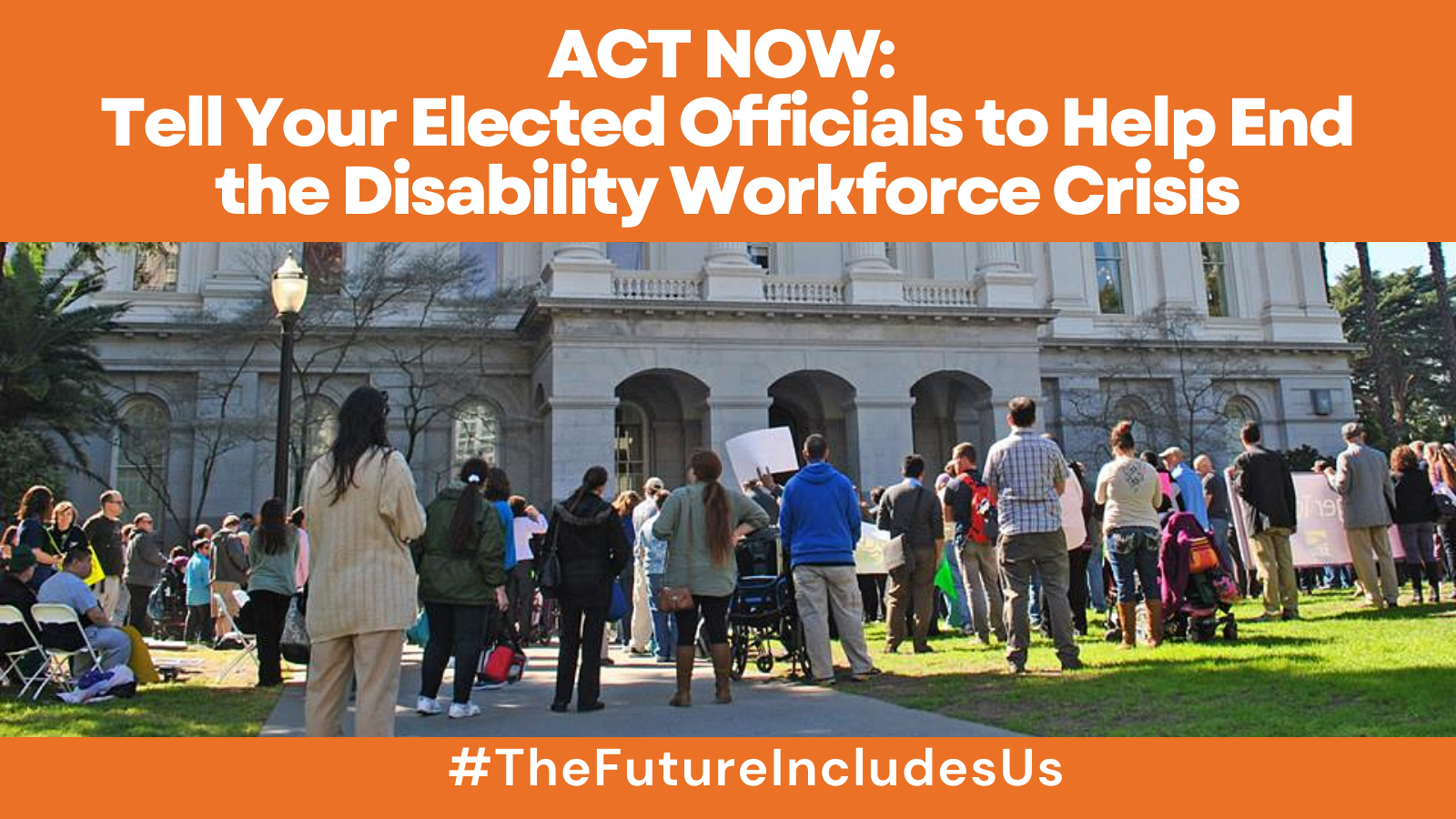 End the Disability Workforce Crisis by Accelerating Funding for Disability Services NOW!
Individuals with developmental disabilities and their families are going without services and supports due to a critical staffing shortage of Direct Support Professionals. Decades of underfunding to California's disability system has driven low wages for the staff who deliver services to people with disabilities, creating chronic workforce instability that has now become an acute crisis.
Last year, this Legislature passed a historic budget that included a "phased-in" five-year plan to close the $1.8 funding gap to the disability system that would ultimately stabilize services for 380,000 Californians and their families for the first time in two decades. Unfortunately, the bulk of the investments are scheduled to occur in 2024 and 2025
Due to the pandemic, circumstances are rapidly changing, such as minimum wage increases and inflation, which now threaten the viability of that 5-year plan, creating a "too little too late" scenario.
The funding needs to be accelerated to start phasing-in THIS YEAR, which will help address the workforce crisis, and ensure the future includes Californians with disabilities.
An informal Lanterman Coalition survey of more than 100 service provider organizations in early February 2022 found that service providers have 19.3% fewer employees than they did in March 2020 (prior to the pandemic) and are unable to fill those vacancies. This directly results in longer waiting lists for services, shorter program hours, entire residential and program closures, or immeasurable lost employment and other opportunities for people with disabilities. Some individuals are not getting services as often as they need or the quality they expect, and some are not being served at all.
EMAIL, CALL AND TWEET WITH ONE CLICK BELOW - TAKE ACTION NOW!
BECOME AN ADVOCATE AND SIGN UP FOR OUR ACTION ALERTS