CHAPTERS
Find a chapter near you.
ACTIVE CAMPAIGNS
Thanks to everyone who supported our advocacy campaign this year, the Governor and Members of the Legislature received more than 13,000 emails, calls and tweets urging them to pass a budget plan that would build back the foundation of disability services and close the $1.4 billion funding gap to California's disability system. OUR VOICES WERE HEARD!
ALL ABOUT FASCIAS IN MUSCULATIO buy steroids australia paypal russian steroid purchase, sale bodybuilding product alge waterloo catholic teachers.
The Governor signed a budget for fiscal year 2021-22 that aims to stabilizes the developmental disabilities system with an investment of $2 billion over the next five years. While this budget was a major victory for the IDD Community, we must continue to be vigilant and ready to protect this $2 billion investment in the coming years as the economy fluctuates.
CLICK HERE to send a thank you note to your elected officials showing appreciation for being our champions and sign up to receive our action alerts.
RESOURCES FOR ALL LIFE STAGES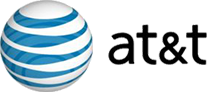 Six Individuals and Two Companies Charged in Illegal Dietary Supplement Scheme cutting steroids for sale ni man held over ibiza drugs haul