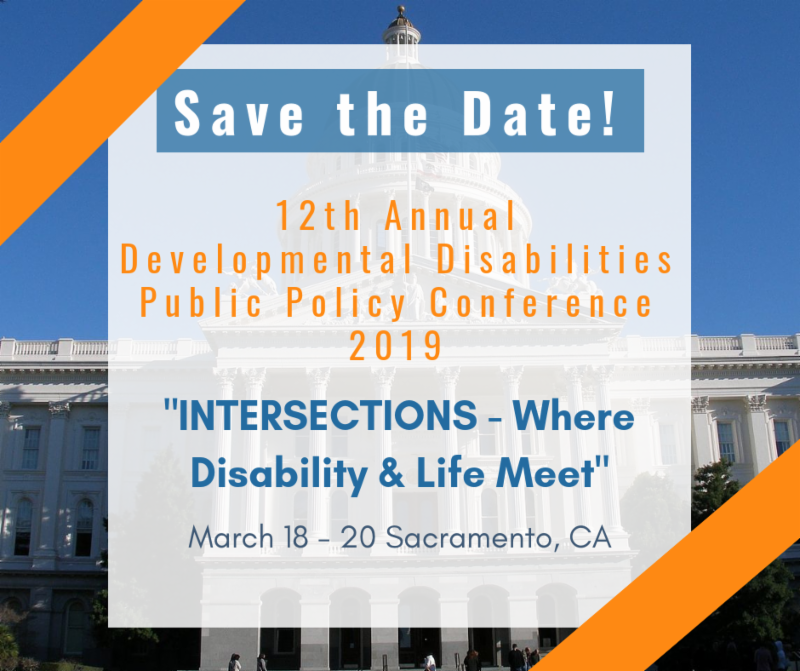 Disability affects every aspect of life in every community.
To meet the many complex challenges of navigating life with developmental disabilities this year we are bringing together leaders in the field of public policy and disability to tackle the theme "INTERSECTIONS – Where Disability & Life Meet."
Please join us next March 18 – 20th to learn how you can improve the lives of Californians with disabilities.
Location:
Holiday Inn Sacramento Downtown-Arena, 300 J st. Sacramento, CA
Schedule of Events:
March 18-19 – Public Policy Conference
March 20 – Capitol Advocacy Day
Registration & Hotel Details Coming Soon!
This conference takes place through the generosity of our sponsors. If you would like to be part of bringing information and power to the developmental disability community click the link below to learn more.