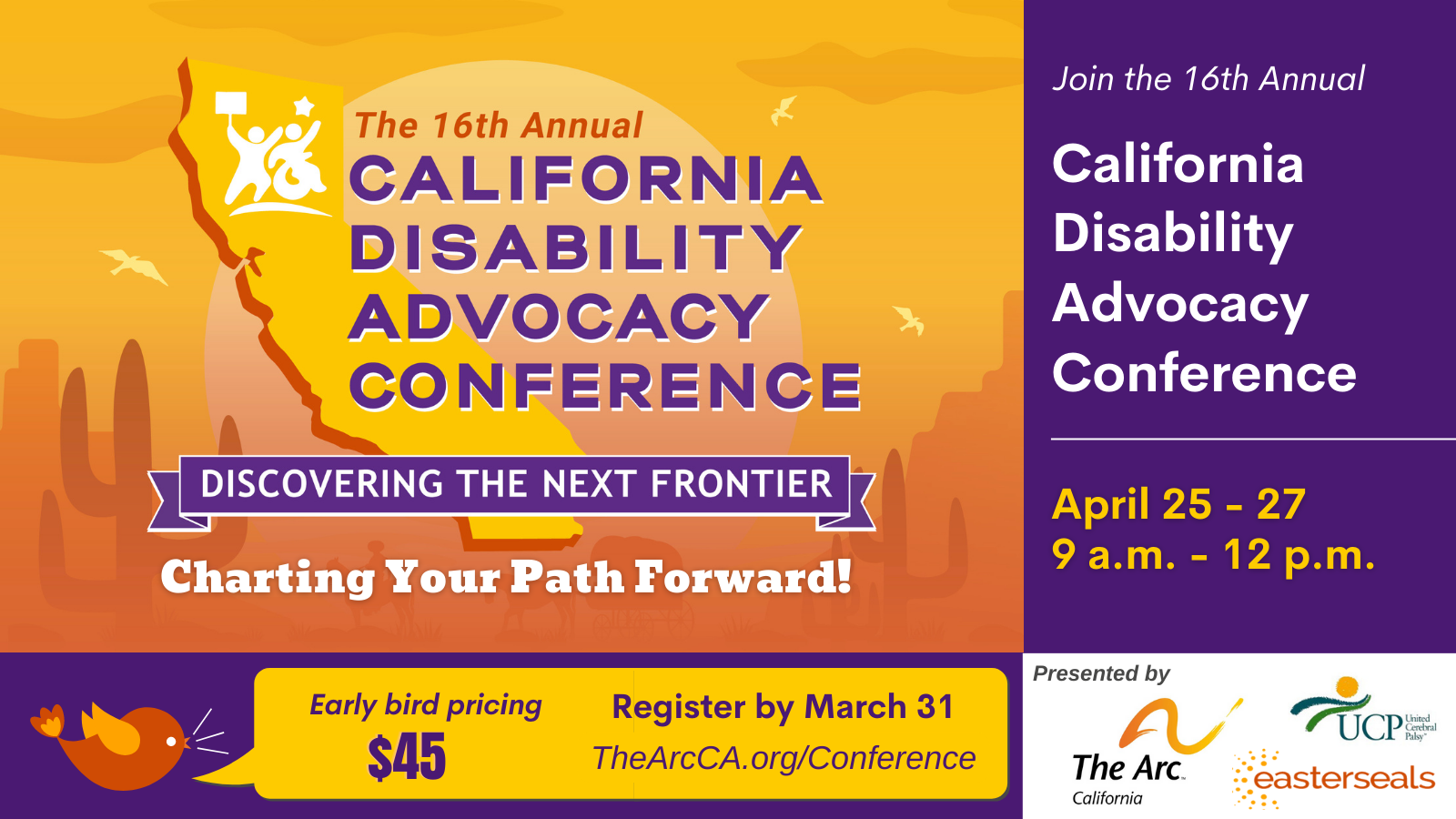 Discovering the Next Frontier; Charting Your Path Forward
The 16th Annual "VIRTUAL" California Disability Advocacy Conference inspires, educates, and empowers attendees to become advocates for Californians with developmental disabilities. The conference is presented by The Arc of California, Easterseals and United Cerebral Palsy.  Each year, the conference features nationally-known speakers who have been trailblazers for promoting policies that improve the disability system, enabling people with IDD to live inclusively in their communities.  Attendees include individuals with disabilities, their families and support staff, service providers and regional center employees, governmental officials, educators, and other leaders and advocates within the disability community. We hope each attendee will walk away with a deeper understanding of the current disability system outlook, and a renewed sense of empowerment to design a future together where every person has an opportunity to live their best life.
Join us from April 25 to April 27, 2023
Get Early Bird Tickets for $45 through March 31, 2023
ADDITIONAL SPEAKERS AND TOPICS WILL BE ANNOUNCED SOON!  
SAVE THE DATE:
April 25 to April 27, 2023
April 28, 2023 – Advocacy Day
TIME:
9:00 a.m. to Noon daily
PLACE:
Zoom, Online
SCHOLARSHIPS AVAILABLE
Thanks to the generous support of our sponsors, scholarships are available for people with developmental disabilities, their family members, and/or their direct support staff, allowing members of our community to attend the full conference by obtaining a ticket at a reduced price of $5.
Applications are due by April 7, 2023.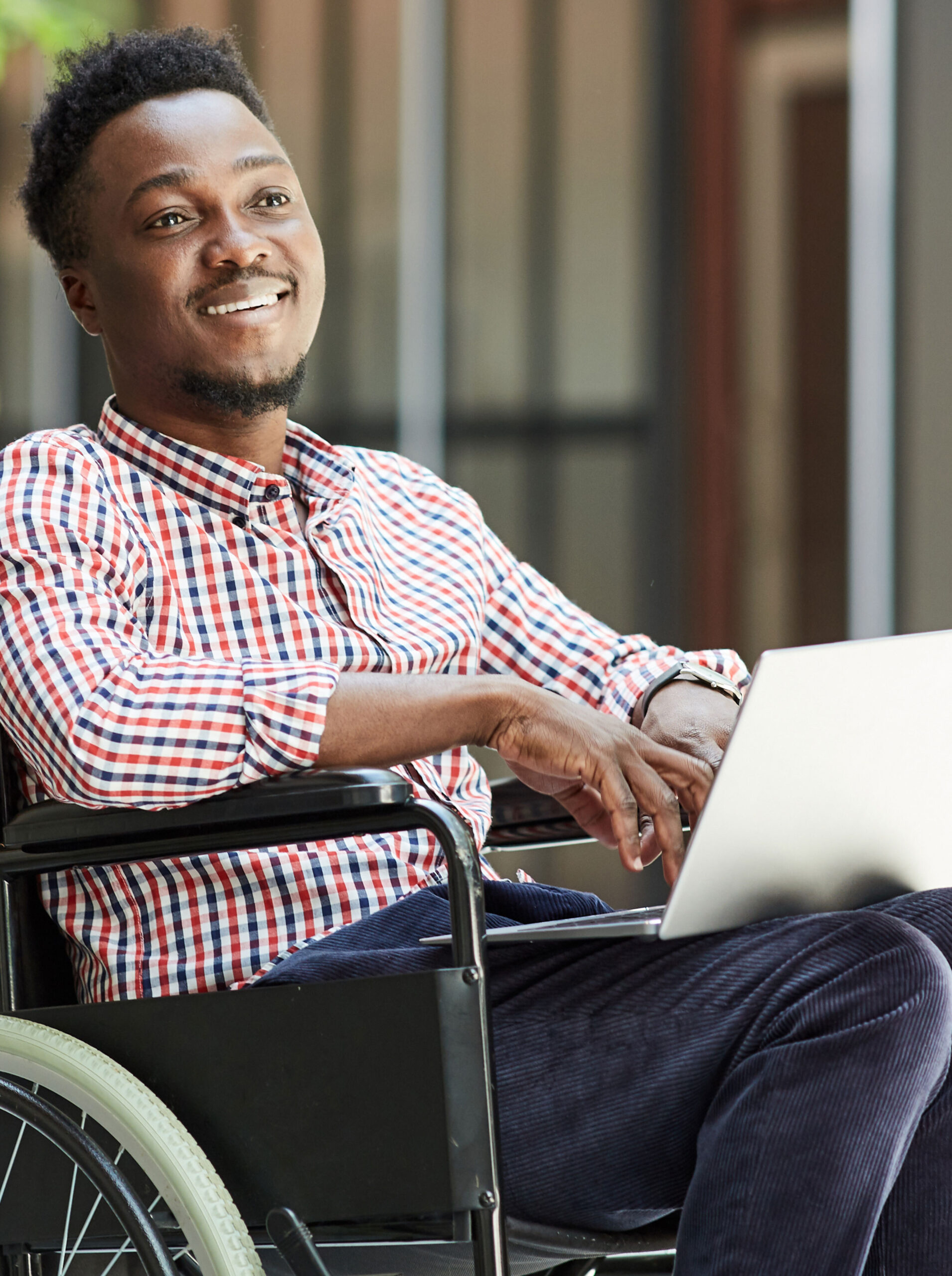 TESTIMONIALS FROM PREVIOUS ATTENDEES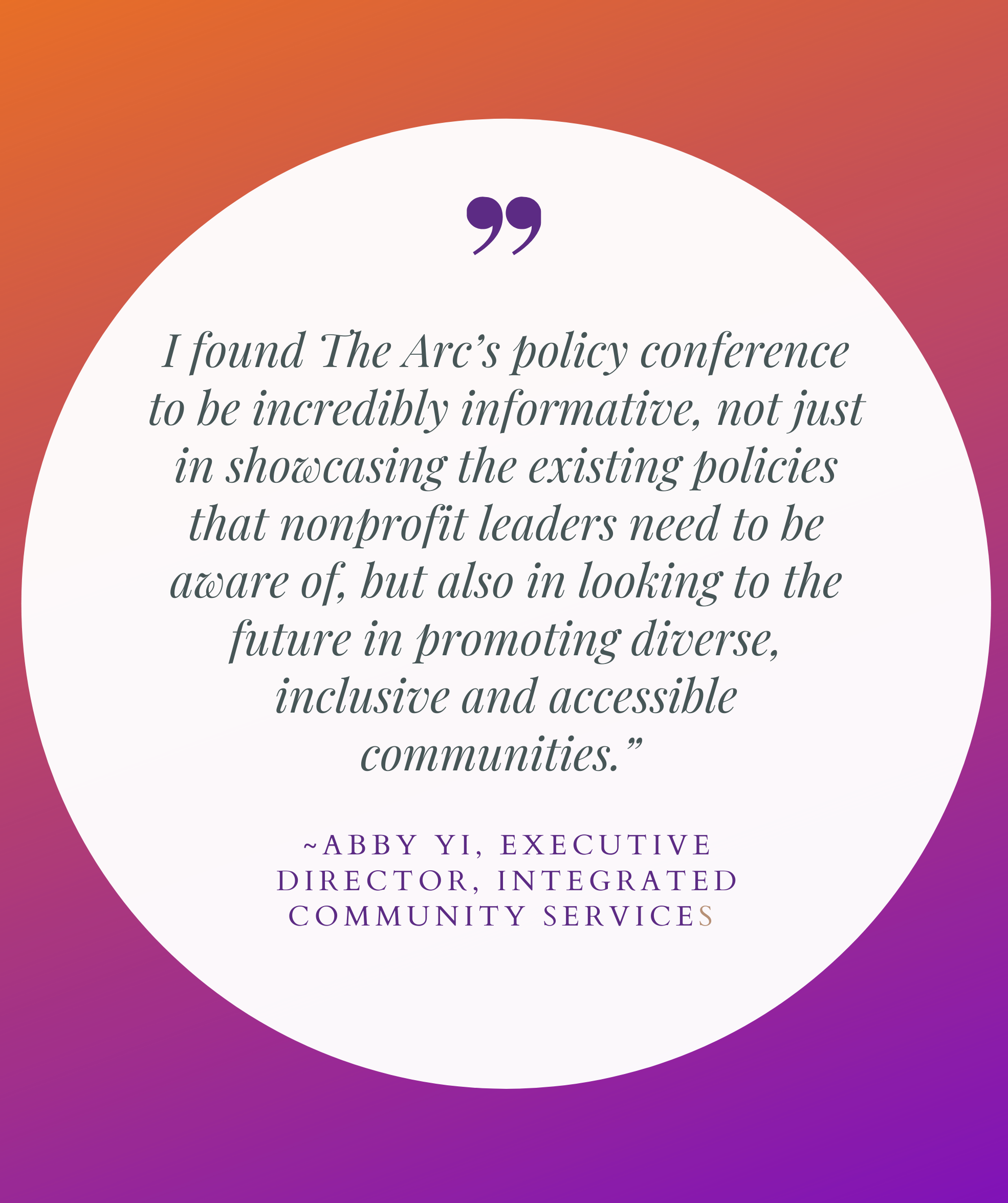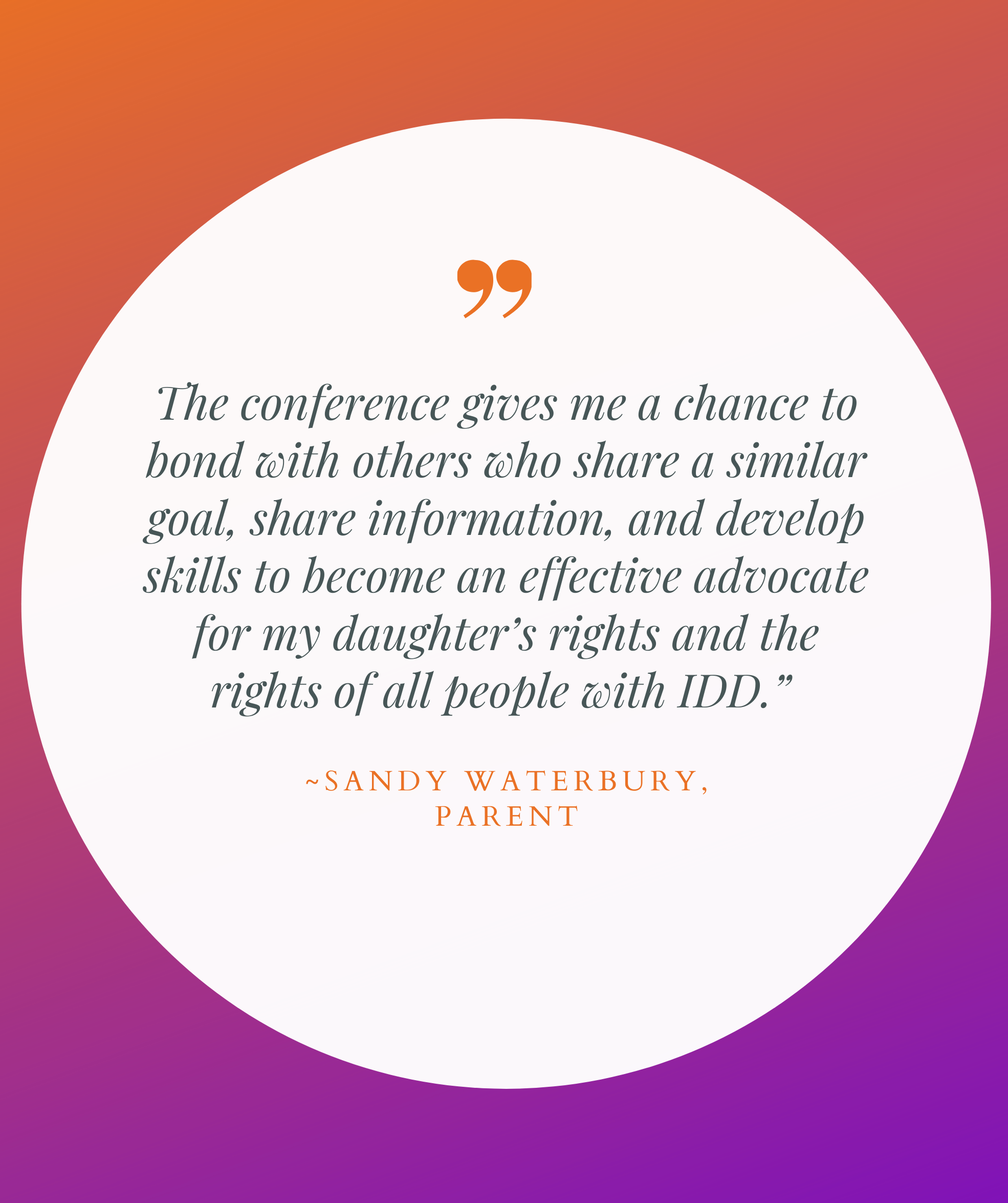 The Public Policy Conference is brought to you by three of the most prominent nonprofit organizations in California and nationally who are dedicated to protecting the rights of people with developmental disabilities and advancing inclusion in all aspects of our communities.   

The Arc of California promotes and protects the human rights of people with intellectual and developmental disabilities and actively supports their full inclusion and participation in the community throughout their lifetimes.

For more than 100 years, Easterseals has been leading the way to full equity, inclusion and access for people with disabilities, families and our communities, through life-changing disability and community services.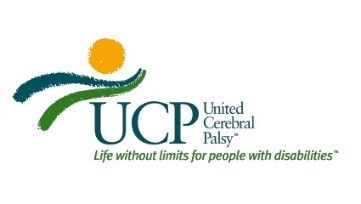 California affiliates of United Cerebral Palsy is a nationwide network of organizations providing support and services to children and adults with disabilities to live a "Life Without Limits".