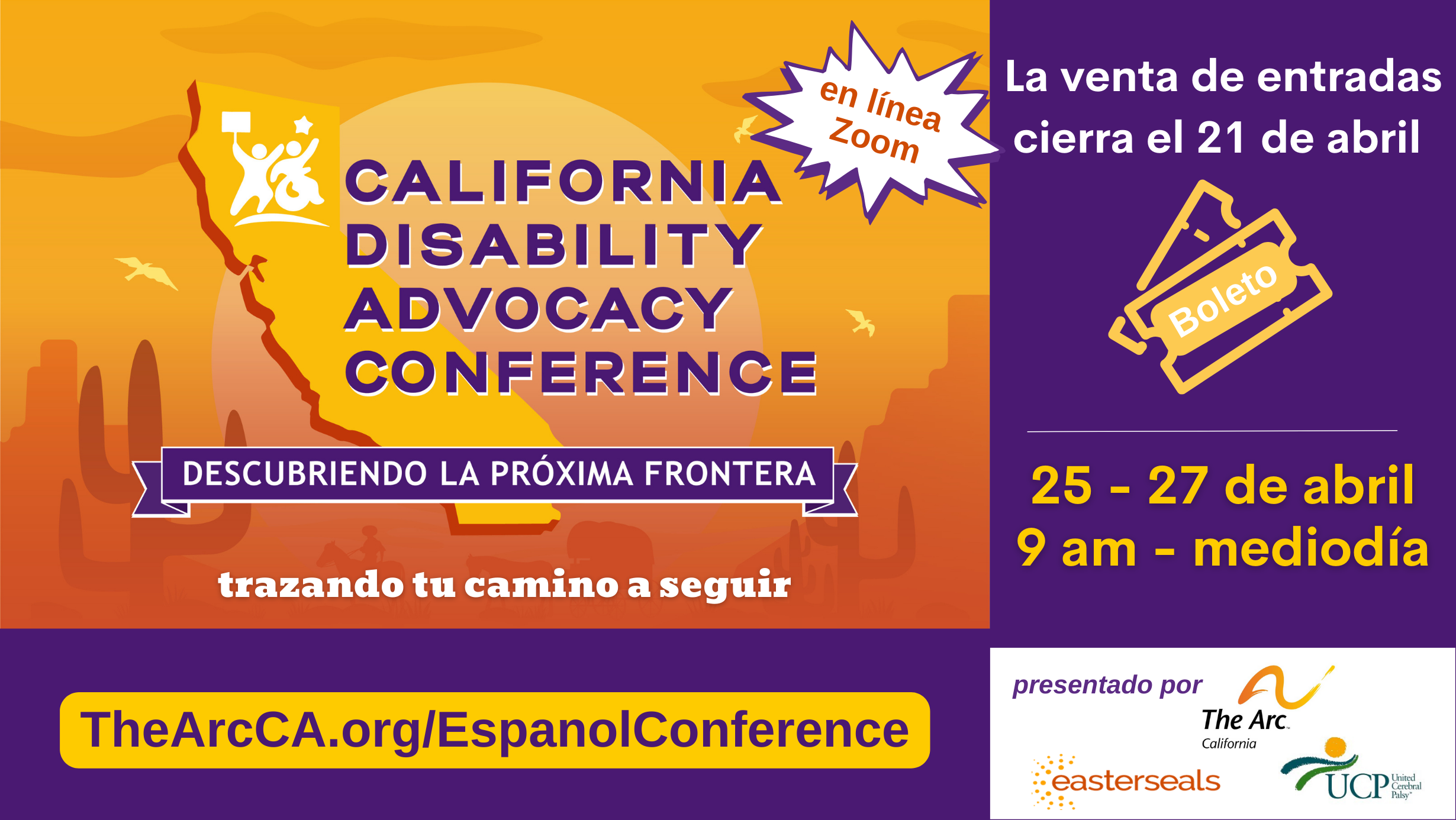 Claves para desbloquear un futuro de oportunidades e inclusión
Estamos muy contentos de anunciar la 16ª Conferencia Anual de Defensoría de las Discapacidades de California presentada por The Arc of California, Easterseals y United Cerebral Palsy. Únete a la comunidad de personas con discapacidades de todo el estado a medida que aprendemos juntos cómo defender y hacer cambios en nuestras vidas, nuestras comunidades y el mundo.
Guarda la fecha: la conferencia se llevará a cabo en línea a través de Zoom desde el martes 25 de abril hasta el jueves 27 de abril de 9:00 a.m. a mediodía de cada día, y un día de defensoría local el viernes 28 de abril.
El tema de este año es "Descubrir la próxima frontera: trazar tu camino hacia adelante", y exploraremos las nuevas oportunidades de inclusión, independencia, empleo y defensoría.
No te pierdas este increíble evento! La gente lo ha llamado "inspirador", "educativo" y "empoderador!" Los asistentes aprenderán cómo ser defensores y usarán su voz para avanzar en la igualdad, la aceptación y construir comunidades más inclusivas. La conferencia presenta ponentes invitados conocidos de todo el país que son líderes y pioneros en promover la defensoría y las mejoras en la comunidad de personas con discapacidades. Los asistentes incluyen personas con discapacidades del desarrollo, miembros de su familia y personal de apoyo, proveedores de servicios y personal del centro regional, educadores especiales, funcionarios gubernamentales y defensores de la comunidad de las discapacidades.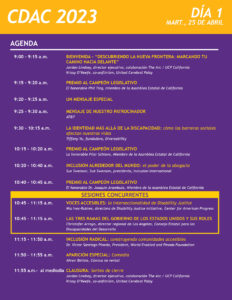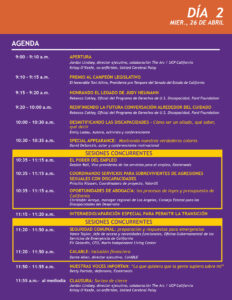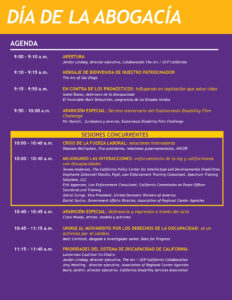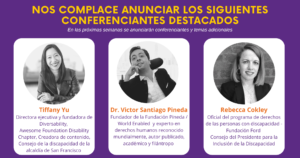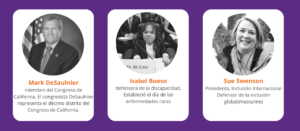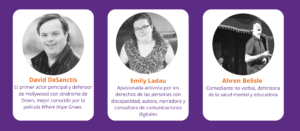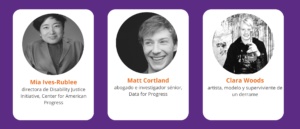 Esperamos que te unas a nosotros y aprendas cómo puedes convertirte en un/a defensor/a en la construcción del mejor futuro posible para los californianos con discapacidades del desarrollo.
La venta de entradas cierra el viernes 21 de abri
Haga clic aquí para ver el programa completo de oradores y temas
FECHA:
Martes 25 de abril a jueves 27 de abril de 2023
El viernes 28 de abril es el Día de la Defensoría Local
HORA:
9:00 a.m. to 12:00 p.m. de martes
LUGAR:
en línea de Zoom
COSTO:
$65 – los tres días hasta el 21 de abril
Aplique a una beca para ir a la conferencia
Gracias al generoso apoyo de nuestros patrocinadores, hay becas disponibles para personas con discapacidades del desarrollo, sus familiares y/o su personal de apoyo directo, lo que permite a los miembros de nuestra comunidad asistir a la conferencia completa al obtener un boleto a un precio reducido de $5. 
Las aplicaciones ya están cerradas.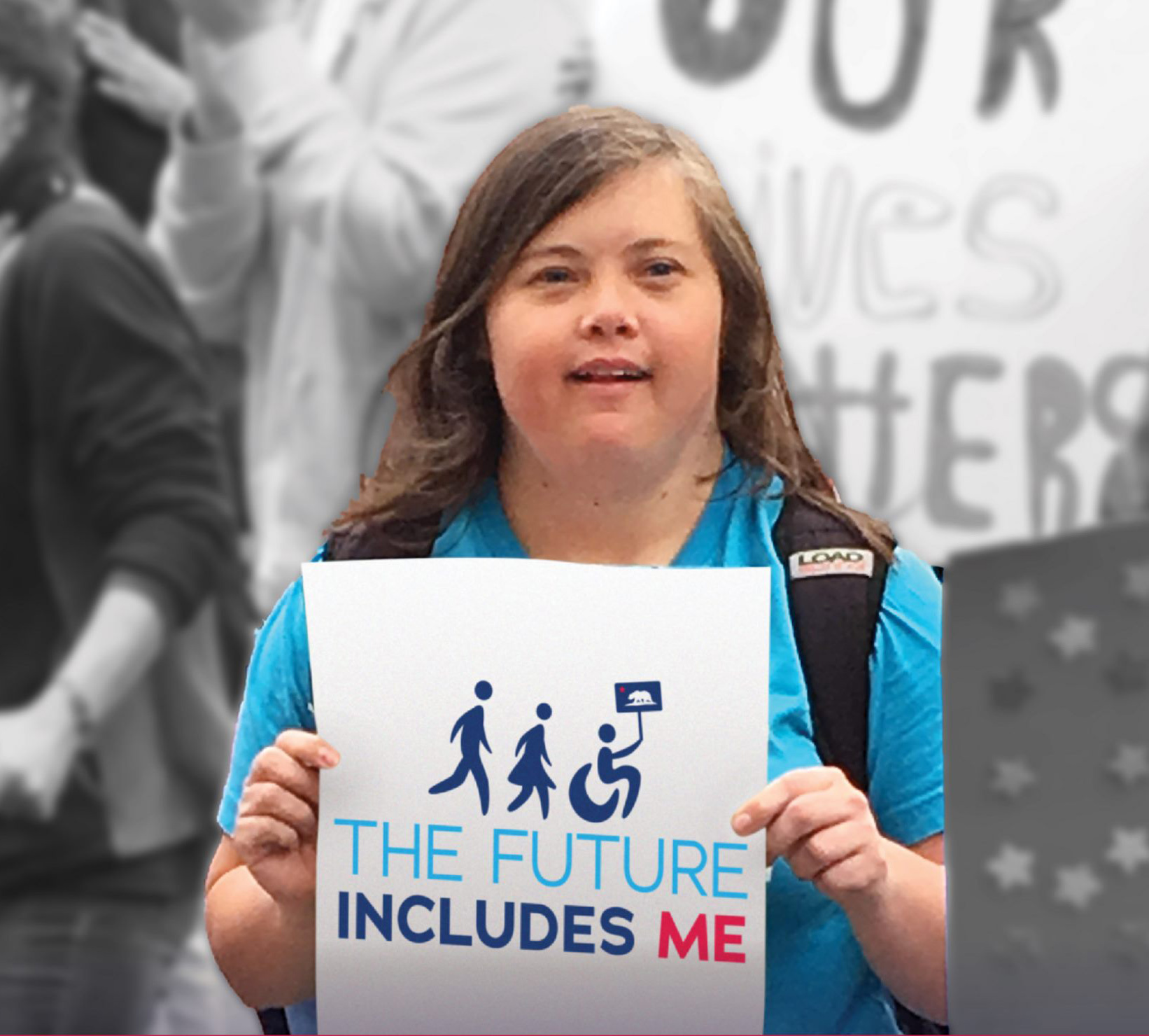 Escuche de asistentes anteriores: