SUPPORTED DECISION-MAKING (SDM) BOOTCAMP:
Training Videos and Materials
Sponsored by: The WITH Foundation

Presented by: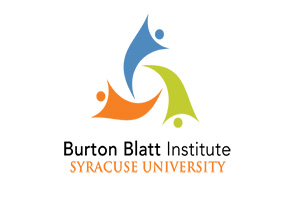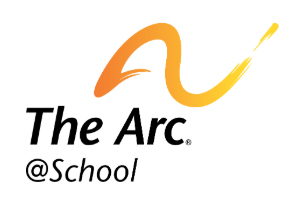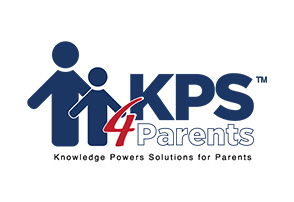 "Do I HAVE to get conservatorship?"  Every day, parents of people with disabilities are told they MUST get conservatorship over their children – they hear it from friends and family, teachers, lawyers, and doctors.  And, every day, parents spend thousands of dollars on attorneys and court costs, experts, and evaluations, because they think that's the right thing to do.
Sometimes it is.  Often, it isn't.  Conservatorship is a legal process where a Judge takes away a person's right to make some or all decisions – like what to do, where to live, who to see, and whether to work – and gives them to someone else.  In a very real and legal sense, the person ceases to exist – because he or she can't do anything, make any decisions, or exercise any rights, without the conservator's permission.
When people are put in a conservatorship, they lose control over their lives – they lose "self-determination."  Decades of studies show that when people have their self-determination taken away, their lives can get worse – it can have a "significant negative impact on their physical and mental health, longevity, ability to function, and reports of subjective well-being" (Wright, 2010).
Studies also show that when people with disabilities have more self-determination, when they have more rights and make more choices, they can have better lives: they are more likely to be independent, work, are more integrated into their communities, healthier, and safer (e.g., Wehmeyer & Schwartz, 1998; Khemka, Hickson, & Reynolds, 2005).
So, if your child has a disability, you don't HAVE to get conservatorship. If you know (or think) that your child can make at least some decisions, with or without help, there ARE other options, options that can help them lead their best, most independent and productive lives.  This brochure will tell you about one of them, called Supported Decision-Making.
What is Supported Decision-Making? Think about how YOU make decisions: when you have to make a choice about something you're not familiar with, or when you think you need some advice, or when you just want to "talk it out," what do you do?  You go to people you can trust, don't you?  You may talk to your sister the doctor if you have medical questions, your friend if you need advice about a relationship, or an accountant with tax questions. They help you understand your choices, so you can make the decision that's best for you.
THAT'S Supported Decision-Making – you're working with "friends, family members, and professionals" to help you understand "the situations and choices you face," so you can make your own decisions (Blanck & Martinis, 2015).  Your friends and family give you support, and you make decisions.
Who can use Supported Decision-Making? "Many, if not most" people with disabilities, even those with the most significant disabilities can make at least some of the decisions in their lives using Supported Decision-Making (Salzman, 2009).  When they do, they have more control over their lives and more self-determination – which research shows leads to better lives.
Of course, some people with disabilities may need different kinds of support than you, or more intense support, or support from more people. But, the principles are the same:  (1) When people use support to make decisions, they're using Supported Decision-Making; (2) If people CAN use Supported Decision-Making, they can make their own decisions; and (3) When people CAN make some or all of the decision in their lives using SDM, they don't need conservatorship or only need a limited conservatorship over the decisions they can't make.
So, if your child has disabilities, you don't HAVE to get conservatorship. Supported Decision-Making is an option, if your child is able to use it.  And, in most cases, you can't know if your child can use it unless you try.  That's why we feel the most important question you can ask, before deciding whether to seek conservatorship is: WHAT ELSE HAVE YOU TRIED?
Or, as the National Guardianship Association – a group made up of conservators and guardians for conservators and guardians – says: "Alternatives to [conservatorship], including supported decision making, should always be identified and considered whenever possible prior to the commencement of [conservatorship] proceedings" (National Guardianship Association, 2015).
How can I help people use Supported Decision-Making?  Even though most people can use Supported Decision-Making to make at least some decisions, almost everyone will do it differently.  That's because everyone is unique.  You need different types of support, in different areas and ways, than your friends and family.  That's true for people with disabilities, too.
There are tools, guides and videos that can help people with disabilities work with their family, friends, and professionals to learn where they want support, what kind of support they want, who will provide it, and when.  We encourage you to review and use the Resources we list, and look for others.
If you're just starting on your journey, here are some steps you can take to explore Supported Decision-Making with someone in your life:
Listen, Think, and Listen Again:  Talk with the person.  What are his or her interests, strengths, needs, and goals?  What kind of decisions does the person make now and how?  What kind of decisions does he or she want to make, but have difficulty making?
Identify Opportunities and Challenges:  What kind of supports does the person need to make decisions and reach his or her goals? What is stopping the person from making decisions now? Who may be able to help?
Find Supporters:  Identify and contact people, agencies, and organizations that provide the supports the person needs to overcome those challenges.
Coordinate Support:  Work with the person and his or her supporters to develop a plan identifying the people and professionals who will provide the support the person needs and describing how and when they will provide it.
Put it in Writing: It is best to create a written plan or record to show the types of support the person will receive, when, and from whom.  Written plans can also help you stay organized and ensure appropriate follow-up.
(Gustin & Martinis, 2016)
We can help! As we said, some people need conservators, but many don't. Unless you're 100% sure that your child can't make any decisions, even with support, we think it makes sense to follow the National Guardianship Association's advice and at least try alternatives like Supported Decision-Making first. YOU DON'T HAVE TO GET CONSERVATORSHIP!
If you have questions about Supported Decision-Making, or need help finding resources or supporters, please feel free to contact us.
Resources
 The Arc of California, Autonomy, Decision-Making Supports, and Guardianship
https://www.thearc.org/who-we-are/position-statements/rights/Autonomy-Decision-Making-Supports-and-Guardianship
Francisco, S. & Martinis, J. Supported Decision-Making Teams: Setting the Wheels in Motion
http://www.supporteddecisionmaking.org/legal-resource/supported-decision-making-teams-setting-wheels-motion
KPS4Parents, What's Next: A Self-Advocate's Guided Tour through Transition for Parents and Other Supporters
https://odpc.ucsf.edu/advocacy/transition-successful-community-living/whats-next-a-self-advocates-guided-tour-through
National Resource Center for Supported Decision-Making
www.supporteddecisionmaking.org
American Bar Association PRACTICAL Tool
https://www.americanbar.org/groups/law_aging/resources/guardianship_law_practice/practical_tool.html
National Guardianship Association Position Statement
https://www.guardianship.org/wp-content/uploads/2017/07/SDM-Position-Statement-9-20-17.pdf
ACLU, How to Make a Supported Decision-Making Agreement
https://www.aclu.org/other/how-make-supported-decision-making-agreement
ACLU Guide to Federal and State SDM Resources
http://www.ucdmc.ucdavis.edu/mindinstitute/centers/cedd/pdf/guide_to_federal_and_state_sdm_resources_ACLU.pdf
UC Davis MIND Institute, CEDD (Center for Excellence in Developmental Disabilities) and SDM
http://www.ucdmc.ucdavis.edu/mindinstitute/centers/cedd/sdm.html
 Minnesota Department of Health, Introduction and Guide to Supported Decision-Making:
https://www.youtube.com/watch?v=u04mK-h-Tks&list=PLKdIRbjdmxgeDSVBZhEFyrzIIi9zjO3Mc
Disability Rights California, Limited Conservatorship & Alternatives
http://www.ucdmc.ucdavis.edu/mindinstitute/centers/cedd/pdf/DRC%20Limited%20Conservatorship%20and%20Alternatives.pdf
UCSF Office of Developmental Primary Care, Supported Healthcare Decision-Making
https://odpc.ucsf.edu/advocacy/supported-health-care-decision-making
National Council on Disability Beyond Guardianship: Toward Alternatives That Promote Greater Self-Determination
https://ncd.gov/sites/default/files/NCD_Guardianship_Report_Accessible.pdf