The Arc Is Governed By A Dedicated Board Of Directors:
The Board of Directors is the governing body of The Arc of California, with fiduciary responsibility for steering The Arc towards a sustainable future by adopting sound, ethical, and legal governance and financial management policies, as well as by making sure the nonprofit has adequate resources to advance its mission. Additionally, the board members develop and approve the advocacy policy decisions for the organization.  The members have a diverse set of expertise and offer guidance and oversight of The Arc's mission, vision and strategic goals. Board members serve two-year terms and meet a minimum of three times a year.
The Arc of California is actively seeking to expand its Board of Directors with individuals who are committed to advocating on behalf of people with intellectual and developmental disabilities. Click HERE to apply.
Pat Hornbecker, Board President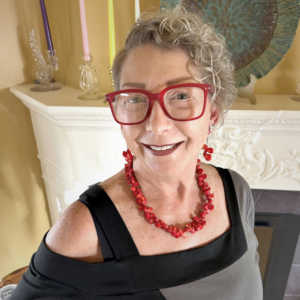 Pat Hornbecker is a Dental Hygienist by day and a human/civil rights advocate, parent and grandparent the rest of the time. She has four grown children and Joseph, her oldest at 40 who was born with Angelman Syndrome. He lives in his own two-bedroom apartment in San Francisco with a live-in companion and supported living services 24/7. She has been affiliated with The Arc at the local, state, and national levels for the last 40 years working to create quality lives for all people with developmental disabilities through public policy development, advocacy efforts, education, and family support. Joseph was fully included in the San Francisco Public Schools and moved into his apartment on Fisherman's Wharf at age 20 where he continues to be fully included in his community.
Pat came to The Arc many years ago looking to find answers to questions about her son's future. She found a community, mentors, and support. She found a home; an organization of a like-mind people to help me achieve a dream for her son and others willing to work with her family.  The Arc continues to work toward a shared goal of creating a world of inclusion, respect, dignity, and equality. Pat helps The Arc of California grow and realize the vision that The Arc be recognized in the public, non-profit, business, corporate and philanthropic arenas as holding the gold-standard for providing the best quality services, supports, and advocacy for the civil and human rights of people with disabilities. She wants to see The Arc continue to collaborate with other disability advocacy organizations to expand its reach and create a more powerful political voice for all people with developmental disabilities. She has served as President of The Arc of San Francisco, The Arc of California, and on the Board of Directors of The Arc of the United States.
DISABILITY RIGHTS ARE HUMAN RIGHTS!
Grace M. Huerta, Board Vice-President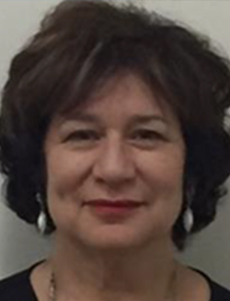 Grace M. Huerta of Bakersfield, California. Grace is President and co-founder for the Exceptional Family Center in Kern County, which was founded in 2007 by a group of parents and professionals who recognized the need for a center that is culturally sensitive to the unique needs of our diverse community. The center was created with the intent to provide families of children with a developmental disability with the tools and resources that they need to help their children succeed. What began as an annual conference soon turned into a center that, today, assists more than 300 families by providing them with services that target their specific needs. After graduating from The Arc of California's Partners in Policy Making, she partnered and collaborated with her mother-in-law, Civil Rights Leader, Dolores Huerta. Grace became a community leader in organizing, training other parents with effective advocacy skills. Grace currently supervises and manages the Early Start Family Resource Center, a program made possible by a contract with the Department of Developmental Services (DDS). Grace has seen the difference people make when they get involved in the community. Grace has been recently selected to receive the 2019 Latina Leaders of Kern County Award.
Raymond Hampson, Board Treasurer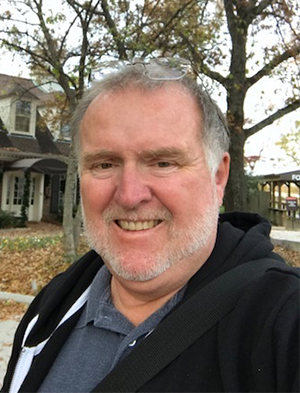 Raymond is a parent of a 28 year old Alta CA Regional Center client. Raymond graduated from Partners in Policymaking in 2007 and also spent over 12 years as a member of the San Juan USD CAC. Two of those years, Raymond was the Board Chair. Raymond has been married for 38 years and lives in Orangevale.
Felisa Strickland, Board Secretary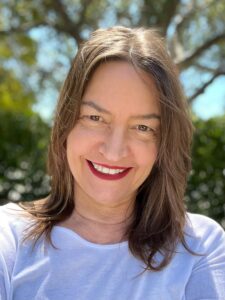 Felisa is a full-time sole parent caregiver to her adult daughter, Lily, who has developmental disabilities. Lily needs full support for all of her daily living. Felisa began her advocacy journey in support of Lily, and others, with Alpha Resource Center of Santa Barbara as a volunteer Parent Mentor and is also a Family Voices of California Project Leadership Graduate. Felisa co-facilitates Alpha's newly formed "Families and Caregivers of Adults with Intellectual and Developmental Disabilities Support Group." She also serves as a parent voice on the CenCal Whole Child Model Family Advisory Committee. In addition to serving as Secretary for The Arc of California Board of Directors, Felisa is Board Vice President for Alpha Resource Center, and is chair of the Alpha Board Governance Committee. "As a parent to a child with multiple disabilities, I have a story to tell. Sharing that story connects us, and hopefully influences change to systems and services that support families of children with special health care needs and disabilities. I am grateful for every opportunity to share my story, and hopeful that it makes a difference and inspires others to share theirs, too," Felisa said.
Betsy Katz, Immediate Past President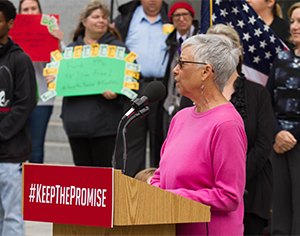 Betsy Katz has been a member of the Board of Directors since 2009; prior to that she was the Program Director for 15 years at Care Parent Network, the Contra Costa Early Start Family Resource Center. She is the parent of an adult son with an intellectual disability, and as such is committed to The Arc of California's purpose and core values, including community participation for people with intellectual disabilities and their families, and the leadership, diversity, excellence, and integrity that will enable us to achieve those goals.
Erin Stream, Chair, CCE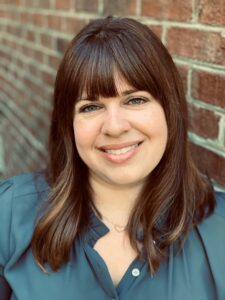 Erin Stream has worked for The Arc of Riverside County since 2006 and currently serves as the Chief Executive Officer.  Erin is a graduate of San Francisco State University and has a background in human resources management.  Dedicated to advocating with and for individuals with IDD, one of The Arc's focus areas Erin feels most passionate for is creating a more equitable society and correcting injustices.  Living and working in her hometown, Erin is committed to strengthening her community through volunteerism and community engagement.  Aside from her work in the disability field, Erin serves on multiple nonprofit boards, where efforts include supporting the business community, workforce development, and assisting high school students pursue higher education.
BOARD MEMBERS
Suzette Ariza, The Arc of Amador and Calaveras
Richard Balocco, Desert Arc
Stephen Dale, President Appointee
Liz Grigsby, At-Large Director
Lisa Gunn, The Arc of Butte County
MaryAnne Hagstrom, The Arc of Taft
Pat Heineke, The Arc of Los Angeles and Orange Counties
Tim Hornbecker, The Arc of the East Bay
Carin Jackson, The Arc of Fresno and Madera Counties
Shawn Kennemer, The Arc of Bakersfield
Elizabeth Marchant, The Arc of Placer County
Christian McMahon, At-Large Director
Ofelia Ochoa, MUMI – Mendota
Kristina Oxnevad, The Arc of San Bernardino
Mary Platt, The Arc of Ventura County
Linda Plourde, Bayberry
Leslie Presutti, The Arc of San Diego
Acrystal Pugh, At-Large Director
Erin Stream, The Arc of Riverside
Katy St. Clair, The Arc Solano
Christine Totah, The Arc of San Francisco
Connie Uychutin, Officer The Arc of San Joaquin (Co-Chair CCE)
Sandy Waterbury. At-Large Director
BECOME A BOARD MEMBER
If you are interested in applying to be a member of The Arc Board of Directors, there are two options for submitting an application for consideration:
1) COMPLETE THE APPLICATION ONLINE
2) DOWNLOAD APPLICATION FOR PRINT
Mail to: The Arc of California | 1225 8th Street, Suite 350, Sacramento, CA 95814
– OR –
Email to: info@thearcca.org
For questions about Board Membership, please contact us at info@thearcca.org