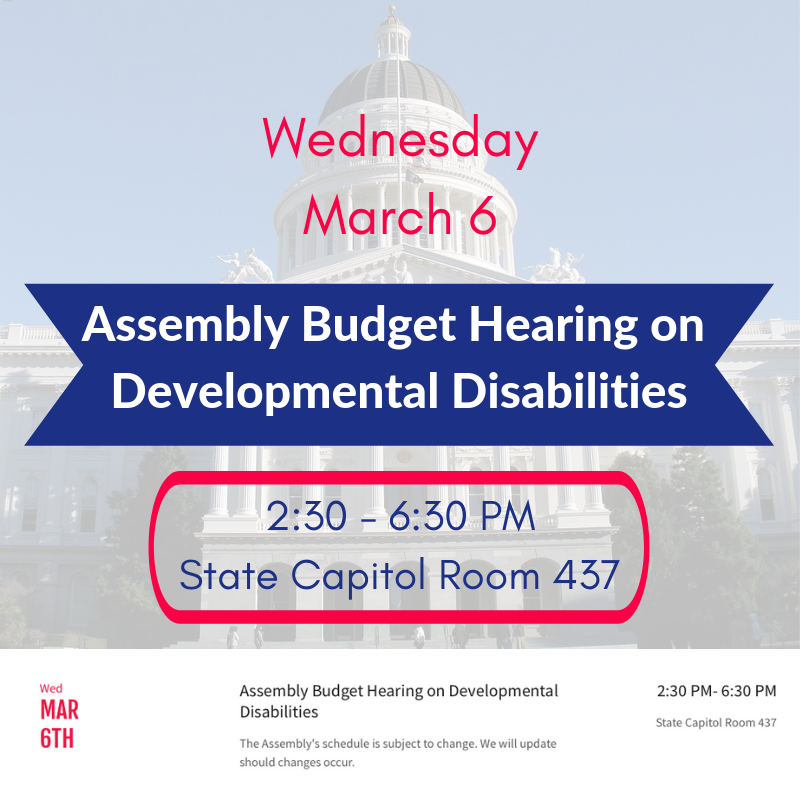 This Wednesday the Assembly budget hearing on developmental disabilities will take place. Several key issues will be discussed including:
Provider Rate Study and Associated Investment Proposals;
Proposals to Restore Reductions Made in Prior Budgets: Uniform Holiday Schedule, Half-Day Billing, and Social Recreation and Camp;
and many others
The hearing will take place between 2:30 PM – 6:30 PM in room 437. The hearing is open to the public so please come and show your support for the I/DD community.
The full agenda can be viewed here.
To learn more about ongoing budget advocacy efforts in California's I/DD community – including a schedule of upcoming events – visit: www.thelantermancoalition.org