The House of Origin deadline for the California Legislature has come and gone as May 31, 2019 was the last day for policy bills to be passed out of their house of origin. Next week policy committees resume and we continue the process of policy committee hearing, fiscal hearings and floor hearing in the second house. Several notable bills became 2-year bills which means they will not be heard in the second house this year but will return next year for consideration.
Some (not all) of the notable 2-year bills we were either watching or supporting include:
AB 216 (Weber) Pupil Discipline: Restraints and Seclusion
This bill would limit an educational provider's use of seclusion or behavioral restraint to only control unpredictable and spontaneous behavior by a pupil that poses a clear and present danger of serious physical harm to the pupil or others, and when the behavior cannot be immediately prevented by a response that is less restrictive.
AB 721 (Grayson) Workforce Training programs and Support Services
This bill would require the board, in partnership with the State Department of Social Services and the Office of the Chancellor of the California Community Colleges, to establish and administer the Lifting Families Out of Poverty Workforce Training Supportive Services Program.
AB 301 (Chu) Hate Crimes Data Collection and Outreach
This bill would require the Department of Justice to carry out various duties relating to documenting and responding to hate crimes, including conducting reviews of all law enforcement agencies every 3 years to evaluate the accuracy of hate crime data provided and agencies' hate crime policies, implementing a school-based program in conjunction with school districts and local law enforcement agencies aimed at educating students regarding how to report all suspected hate crimes to prevent future hate crimes, and submitting specified hate crime reports to the Federal Bureau of Investigation for inclusion in the national crime repository for crime data.
AB 316 (Ramos) Medi-Cal: Benefits: Beneficiaries with Special Dental Care Needs
This bill would require the Department of Health Care Services to implement a special needs treatment and management benefit that would be provided for 4 visits in a 12-month period for a Medi-Cal dental program beneficiary with special dental care needs.
AB 367 (Flora) Presence at Care Facilities: Convictions of Crimes
This bill would enumerate additional crimes that prohibit the Department of Social Services from authorizing an individual from working or otherwise being present at these facilities, including, among other crimes, the willful and unlawful use of personal identifying information.
AB 837 (Holden) Peace Officer Training: Hate Crimes
This bill would require each local law enforcement agency to require
peace officers to attend periodic training in the investigation of hate crimes using the most recent POST training materials and would authorize each agency to make the training culturally relevant to the community served by that agency.
AB 924 (Voepel) In Home Support Services
This bill would require the county welfare department to measure each recipient's continuing need for supportive services on a weekly basis for purposes of its required assessment of the recipient's continuing need and would specify that a "payroll period" means 2 workweeks.
AB 1170 (Frazier) Peace Officer Training: Intellectual and Developmental Disabilities
This bill would require the Commission on Peace Officer Standards and Training, on or before January 1, 2021, and in consultation with the State Department of Developmental Services, the State Council on Developmental Disabilities, and representatives of community colleges, to incorporate in-person training provided by individuals with intellectual and developmental disabilities into that training course.
SB 492 (Galgiani) Elder or Dependent Adult Abuse
This bill would, when the alleged victim of elder or dependent adult
abuse has a personal representative, as defined, who is the alleged abuser, require the adult protective services agency or long-term care ombudsman to proceed with an investigation as if the alleged victim has provided consent
Some (not all) of the notable bills we are watching or supporting that will move on to the second house include:
AB 497 (Santiago) Deaf and Disabled Telecommunication Program
This bill would extend the deaf and disabled telecommunications universal service programs reporting requirements until January 1, 2026.
AB 1351 (Lackey) Transit Operators: Paratransit and Dial-a-Ride Assessment
This bill would require the agency, in consultation with public transit operators, to conduct an assessment of the procedures public transit operators use to provide dial-a-ride and paratransit services to individuals with disabilities who are visiting their service territories and are certified to use another in-state public transit operator's similar dial-a-ride and paratransit services
AB 640 (Frazier) Sex Crimes Investigation and Prosecution
This bill would require that training courses for district attorneys cover the investigation and prosecution of sexual abuse cases involving victims with developmental disabilities.
SB 154 (Pan) Medi-Cal: Restorative Dental Services
This bill would authorize a provider of services for the treatment of dental caries to provide, and receive reimbursement for, the application of silver diamine fluoride when used as a caries arresting agent, as specified, if the provider first consults with the beneficiary and obtains written informed consent, and if the treatment is included as part of a comprehensive treatment plan, to the extent that federal financial participation is available and any necessary federal approvals have been obtained. The bill would permit a registered dental hygienist in alternative practice who meets the requirements of the bill to bill for the services described in the bill.
AB 1019 (Frazier) Apprenticeship: IDD
This bill would add to the ex officio members of the committee the Director of Rehabilitation and the chair executive director of the State Council on Developmental Disabilities. The bill would require the committee to create a subcommittee to address apprenticeship for the disability community.
AB 1004 (McCarty) Developmental Screening
This bill would require, consistent with federal law, that screening services provided as an EPSDT benefit include developmental screening services for individuals zero to 3 years of age, inclusive, and would require Medi-Cal managed care plans to ensure that providers who contract with these plans render those services in conformity with specified standards.
SB 329 (Mitchell) Discrimination: Housing Source of Income
Existing law defines the term "source of income" for purposes of the provisions relating to discrimination in housing accommodations to mean lawful, verifiable income paid directly to a tenant or paid to a representative of a tenant. This bill would instead define the term for purposes of those provisions, to mean verifiable income paid directly to a tenant, or paid to a housing owner or landlord on behalf of a tenant, including federal, state, or local public assistance and housing subsidies, as specified.
SB 412 (Stone) Developmental Services: fees
Existing law establishes the Family Cost Participation Program, which requires the department to develop and establish a Family Cost Participation Schedule, consisting of a sliding scale for families with an annual gross income of not less than 400% of the federal poverty guideline, as specified, to be used by regional centers to assess the parents' cost participation for providing respite, daycare, and camping services to their children under 18 years of age who have developmental disabilities and who are not eligible for Medi-Cal, among other eligibility criteria. This bill would repeal those provisions relating to regional center fees.
AB 236 (Garcia) Special Ed: Family Empowerment Centers
This bill would revise and recast the provisions related to Family Empowerment Centers on Disability, including requiring the department to give priority to grant applicants in those of the 32 regions in the state that do not have a center, increasing the minimum base rate for each center awarded a grant from $150,000 to $237,000 commencing with the start of the fiscal year after a center has been established in each of the 32 regions, and, commencing with the 2022–23 fiscal year, providing for an annual cost-of-living adjustment of the grant amount, as specified. The bill would also increase the base amount to be made available annually to the council from $150,000 to $237,000.
AB 428 (Medina) Special Ed: Funding
Among other provisions, this bill would increase the percentile from the 90th percentile to the 95th percentile and require the Superintendent to compute that equalization adjustment commencing with the first fiscal year after funds are apportioned pursuant to a specified formula and for each fiscal year thereafter in which an equalization appropriation is made. The bill would also establish the high-cost service allowance for the purpose of providing supplemental funding to a special education local plan area on the basis of the number of pupils who are severely disabled and the number pupils with both deafness and blindness, traumatic brain injury, or multiple disabilities, and would require the Superintendent to make specified computations that would determine the high-cost service allowance for each special education local plan area.
AB 605 (Maienschien) Special Ed: Assistive Technology
This bill would require a local educational agency, including a charter school, as defined, to provide an individual with exceptional needs who requires the use of an assistive technology device with continuous access to that device while the individual is enrolled in that local educational agency. provide, on a case-by-case basis pursuant to federal law, the use of school-purchased assistive technology devices in a child's home or in other settings if the child's individualized education program team determines that the child needs access to those devices in order to receive a free appropriate public education.
The Arc/UCP Sponsor or Co-Sponsor Bills
SB 338 (Hueso) Senior and Disability Victimization: Law Enforcement Policies
The bill would require, if a local law enforcement agency adopts or revises a policy regarding senior and disability victimization on or after October 1, 2020, that the policy include specified provisions, including those related to enforcement and training. The bill would additionally require a law enforcement agency that adopts or revises a policy regarding senior and disability victimization on or after October 1, 2020, to post a copy of that policy on its internet website.
Passed the Senate unanimously
AB 311 Half-Day Billing / AB 438 Uniform Holiday Schedule (Frazier)
Both of these bills became 2-year bills but they are also in both the Assembly and the Senate budget proposals.
AB 911 (Rodriquez) Office of Emergency Services: Emergency Information System
This bill would require the office, in consultation with relevant experts and stakeholders, to develop a plan and timeline of target dates for the testing, implementation, and operation of a statewide system, consistent with the requirements of this bill, that would enable all Californians, including older adults, individuals with disabilities, and other at-risk persons, to voluntarily provide vital health and safety information to be made available to all first responders in an emergency if a "911" call is placed. The bill would make information submitted through the statewide system confidential and not a public record. In addition, it would require the office to determine an estimate of the funding necessary to plan, test, implement, operate, and maintain the statewide system on an annual basis. The office would be required to submit the plan and timeline of target dates, including the funding estimates, in a report to the Legislature and the State 911 Advisory Board and make that report available to the public by January 1, 2021.
Passed the Assembly with 76 "Aye" votes
For more information about these bills or other bills we are following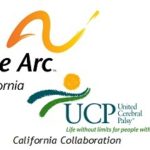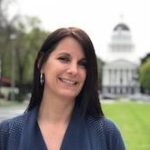 Teresa Anderson, Policy Director, The Arc & UCP Collaboration