More than 750 advocates from around the country, including more than 50 from California, traveled to Denver, Colorado last week for The Arc's 2022 National Convention. Over two and a half days attendees benefited from dozens of sessions on a variety of important topics for the intellectual and developmental disabilities community.  The theme of this year's convention was "Resilience" and kicked off with a compelling Opening Session including Connie Laurin-Bowie and Sue Swenson from Inclusion International highlighting the enormous challenges facing people with disabilities currently in Ukraine and their resilience despite the war around them.
Topics such as innovation in assistive and remote technologies, strategies to strengthen our direct support workforce, and continued fights for civil rights were among the many popular sessions at the Convention.  Additionally, voting members attended The Arc's annual business meeting to review and approve three revised position statements on Advocacy, Human & Civil Rights, and Responding to the Interrelated Causes of Intellectual and/or Developmental Disabilities, and review and approve one new position statement on Anti-Racism.
The convention included a proud moment for California when Lori Ramirez, Executive Director of The Arc of Fresno & Madera Counties, received the Exemplary Career Leadership Award from the National Conference of Executives.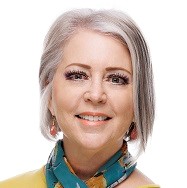 The convention closed with a compelling presentation from the actors and producers of Truelove, an award-winning film about the life of Callie Truelove, a teenage girl with Williams Syndrome, and her journey bringing joy to the people around her and meeting other individuals with Williams Syndrome.
The Arc's 2023 National Convention will be in New Orleans and all are invited to attend.