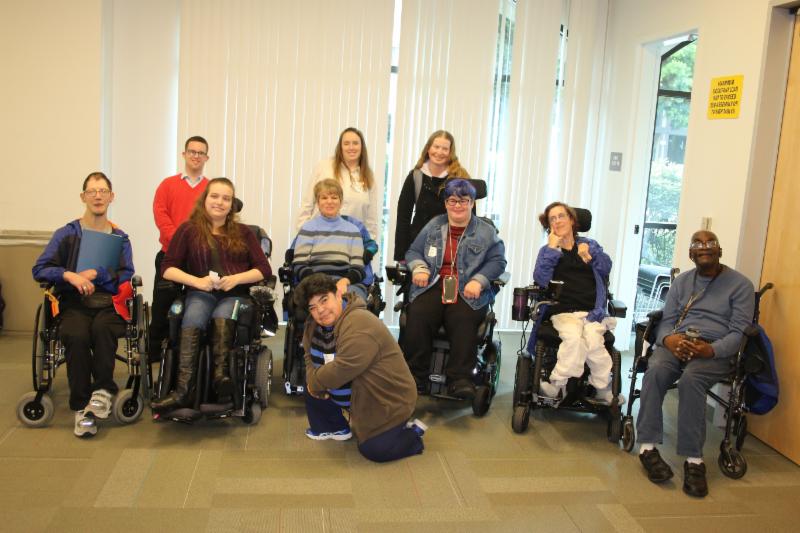 The East Bay Legislative Coalition (EBLC), consisting of the Alameda County Developmental Disabilities Council, the Developmental Disabilities Council of Contra Costa County, the Provider/Vendor Advisory Council, Regional Center of the East Bay and the State Council on Developmental Disabilities, Bay Area Regional Office, hosted a successful legislative breakfast on February 1st. Nearly 100 attendees, including self-advocates, family members, service providers, Regional Center staff, and legislative staff enjoyed a multi-media presentation that focused on the need for accessible transportation, an 8% service rate increase, and accessible, affordable housing. Highlights included an animated video explaining the need for increased state rates that you can watch below, Futures Explored Consumer Action Committee members as MC's and presenters, and supportive feedback from legislative staff.
The EBLC appreciates the participation of legislative staff from Congressman DeSaulnier, Congresswoman Lee, Congressman Khanna, Congressman Swalwell, Senator Skinner, Senator Wieckowski, Assemblymember Bonta, Assemblymember Bauer-Kahan, Assemblymember Chu, Assemblymember Grayson, and Assemblymember Wicks offices in the 2019 East Bay Legislative Breakfast.
Resources and photos from the breakfast can be found on the Alameda County Developmental Disabilities website: www.acphd.org/DDC and the Council Facebook page.
Submitted by: Sandi Soliday