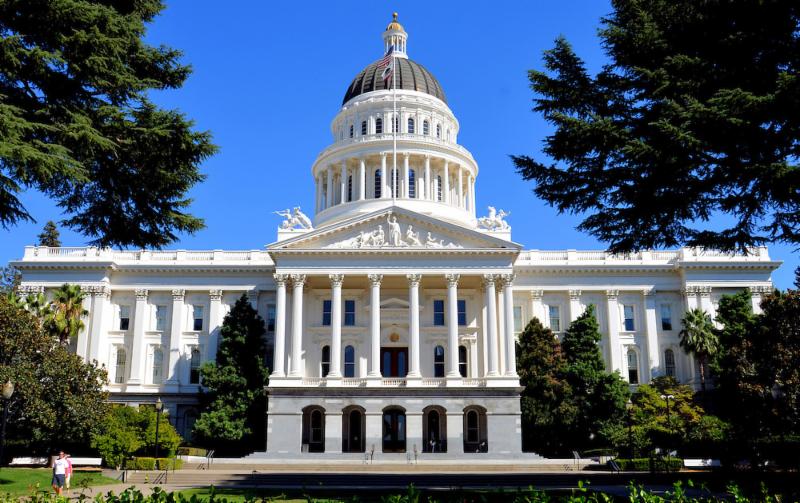 Happy New Year! January 1st brings in a new year and many new laws as Governor Brown signed over 1,000 bills into law last year many of which became law on January 1, 2019.
Though there are many, many more bills that were signed into law last year the following are few that may be of interest to our community. If you would like to learn more about these or any other bills signed into law this year visit: https://leginfo.legislature.ca.gov
AB 1214 Juvenile Proceedings: Competency 
The new law makes changes to the Welfare and Institutions Code that revise and recast provisions to, among other things, expand upon the duties imposed upon the expert during his or her evaluation of a minor whose competency is in doubt, as specified. The law authorizes district attorney or minor's counsel to retain or seek the appointment of additional qualified experts with regard to determining competency, as specified. It requires Judicial Council to adopt a rule of court relating to the qualifications of those experts, requires the minor's competency to be determined at an evidentiary hearing, except as specified, and establish a presumption of competency, unless it is proven by a preponderance of the evidence that he or she is incompetent. If the minor is found incompetent and the petition contains only misdemeanor offenses, the bill would require the petition to be dismissed. The new law requires the court, upon a finding of incompetency, to refer the minor to services designed to help the minor attain competency unless the court finds that competency cannot be achieved within the foreseeable future, and authorizes the court to refer the minor to treatment services to assist in remediation, and requires the court to consider appropriate alternatives to juvenile hall confinement, as specified. In addition, the law requires the presiding judge of a juvenile court, the probation department, the county mental health department, and other specified entities to develop a written protocol describing the competency process and a program to ensure that minors who are found incompetent receive appropriate remediation services.
AB 1884 Single Use Plastic Straws
This new law makes changes to the Public Resources Code by creating a prohibition on full-services restaurants from providing single-use plastic straws unless requested by the consumer.
AB 1934 Dependent Persons: Definition
This law Clarifies that a person is a "dependent person" or "dependent adult" under the applicable definitions irrespective of whether the person lives independently.
AB 1976 Employment: Lactation Accommodation 
This law amends the Labor Code and requires employers to make reasonable efforts to provide an employee with a room or other location, other than a bathroom, to express milk.
AB 1985 Hate Crimes: Law Enforcement Policies
This law amends the Penal Code and clarifies a disability is protected under the law regardless of whether it is temporary, permanent, congenital, or acquired by heredity, accident, injury, advanced age, or illness. The law also requires any local law enforcement agency that updates an existing hate crime policy or adopts a new hate crime policy to include, among other things, the model policy framework developed by POST and information regarding bias motivation. In addition, the law allows a local law enforcement agency that updates an existing hate crime policy or adopts a new hate crime policy to include any of the provisions of a model hate crime policy and other relevant documents developed by the International Association of Chiefs of Police.
AB 2219 Landlord-Tenant: 3rd Party Payments
This law amends the Civil Code by requiring a landlord (or their agent), subject to certain limitations, to accept or allow tenants to pay rent through a third party.
AB 2423 Physical Therapists: Direct Access: Plan of Approval
This law amends the Business and Professions Code by authorizing, as part of an Individual Family Service Plan or an Individual Education Plan, direct access to physical therapy by a licensed physical therapist if the treatment is within the scope of practice of a physical therapist and prescribed conditions are met without specified physician approval of the physical therapist's plan of care.
AB 2458 Qualified Special Taxes Exemption: Information 
This law amends the Government Code and the Revenue and Taxation Code by requiring a county tax collector to post online information received from school districts about available parcel tax exemptions for senior and disabled taxpayers and to include a message about the available online information with the annual property tax bill.
AB 2657 Pupil Discipline: Restraints and Seclusion 
This law amends the Education Code by prohibiting an educational provider from using restraints and/or seclusion except in dire circumstances where a clear and present danger to self of others exists. This law also requires local education agencies to collect and report data related to restraints and seclusion in compliance with federal law.
AB 3002 Disability Access Requirements: Information 
This law amends the Government Code to, among other provisions, require specified local jurisdictions issuing building permits for commercial construction or business licenses to make available a notice containing specified information regarding disability access.
SB 215 Diversion: Mental Disorders
The law amends the Penal Code to authorize a court to require the defendant to make a prima facie showing that the defendant will meet the minimum requirements of eligibility for diversion and that the defendant and the offense are suitable for diversion, as specified. The law also requires the court, upon request, to conduct a hearing to determine whether restitution is owed to any victim as a result of the diverted offense and, if owed, to order its payment during the period of diversion. The law provides that a defendant's inability to pay restitution due to indigence or mental disorder would not be grounds for denial of diversion or a finding that the defendant has failed to comply with the terms of diversion.
SB 1045 Conservatorship: Serious Mental Illness and Substance Use Disorders
This law amends the Welfare and Institutions Code and establishes a pilot program, until January 1, 2024, for the Counties of San Diego, San Francisco and Los Angeles. The pilot program authorizes the county to establish a procedure for appointment of a conservator for a person who is chronically homeless and incapable of caring for his or her own health and well-being due to serious mental illness and substance use disorder, for the purpose of providing the least restrictive and most clinically appropriate alternative needed for the protection of the person.
SB 1187 Competence to Stand Trial 
This law amends the Penal Code by, among other provisions, reducing the term for a commitment to a treatment facility when a felony has been committed to the shorter of 2 years (previously 3 years) or the period of commitment equal to the maximum term of imprisonment provided by the law for the most serious offense charged. In addition, the law requires the court, if the defendant is suspected of having a developmental disability, to appoint the director of the applicable regional center or the director's designee to examine the person to determine whether he or she has a developmental disability and is therefore eligible for regional center services and supports. The regional center director is required to provide the required periodic reports to the committing court for defendants who are placed on outpatient status.
SB 1191 Crimes: Elder and Dependent Adult Abuse: Investigations
This law amends the Penal Code require and requires local law enforcement agencies, as defined, and long-term care ombudsman programs to revise or include in their policy manuals, as defined, specified information regarding elder and dependent adult abuse.
SB 1274 Developmental Services: Data Exchange
This law amends the Welfare and Institutions Code to require the State Department of Social Services to provide the eligibility and enrollment data for the CalWORKs and CalFresh programs to the State Department of Developmental Services for the purposes of monitoring and evaluating employment outcomes to determine the effectiveness of the Employment First Policy, as specified, to the extent permitted under federal law and regulations.
SB 1376 Transportation Network Companies: Accessibility for Person with Disabilities
This law amends the Public Utilities Code and requires the Public Utilities Commission, as part of its regulation of transportation network companies (TNCs), to establish a program in a new or existing proceeding relating to accessibility for persons with disabilities, including people who use wheelchairs and need a wheelchair accessible vehicle (WAV). The law requires the commission, by January 1, 2019, to begin conducting workshops with stakeholders in order to determine community WAV demand and WAV supply and to develop and provide recommendations regarding specified topics for programs for on-demand services and partnerships.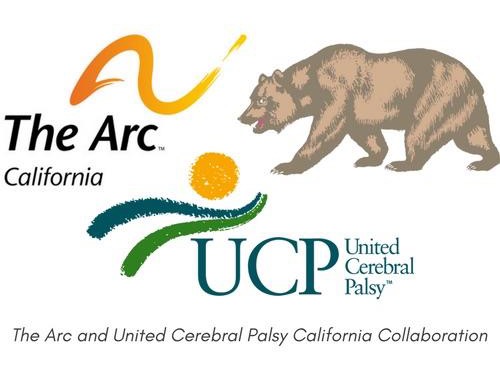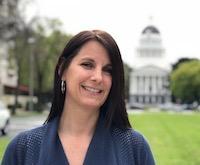 Teresa Anderson, Policy Director, The Arc & UCP Collaboration