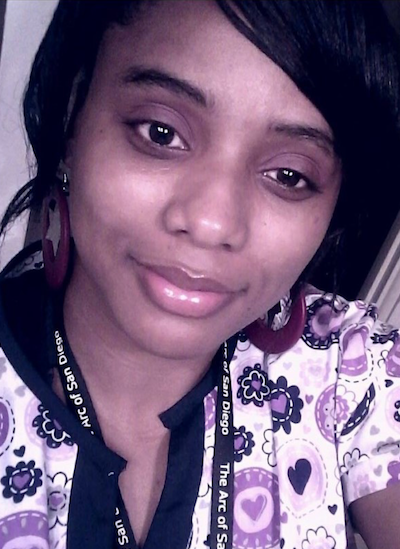 LaTricee Hill's first interaction with The Arc of San Diego was as a volunteer in the Adult Day Program. She found volunteer work with individuals with I/DD to be enjoyable and rewarding and chose to make it her career when she joined The Arc of San Diego as a DSP in October 2011. She is now a Lead DSP, and is recognized by her coworkers as a responsible leader and a team player. She recognizes each individual's skills and strengths and her dedication is evident in the clients she serves as they demonstrate increased communication, socialization and fine motor skills. LaTricee is also eager to attend training and professional development courses and share what she learns with her team to better support the clients they serve. "My experience as a DSP has humbled me as a person," said LaTricee. "I am more open to understanding the importance of person-centered approaches and knowing that it starts with you."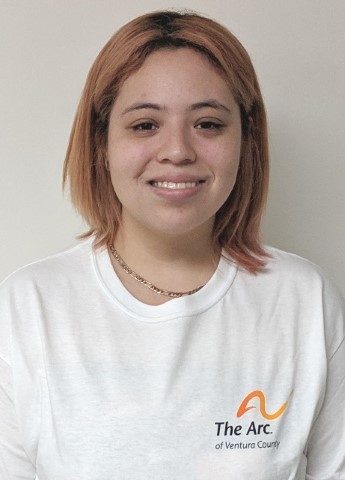 Maria Virto is a great employee and role model. Maria always greets everyone with a huge smile daily. She motivates them, encourages with enthusiasm, shares ideas, always includes everyone, try's getting participants involved in activities, projects, volunteer in the community and make the most fun out of whatever they are doing. Maria does her best to make the participants happy, not only for the participants she supports but for others as well. Maria get's along with all participants and staff.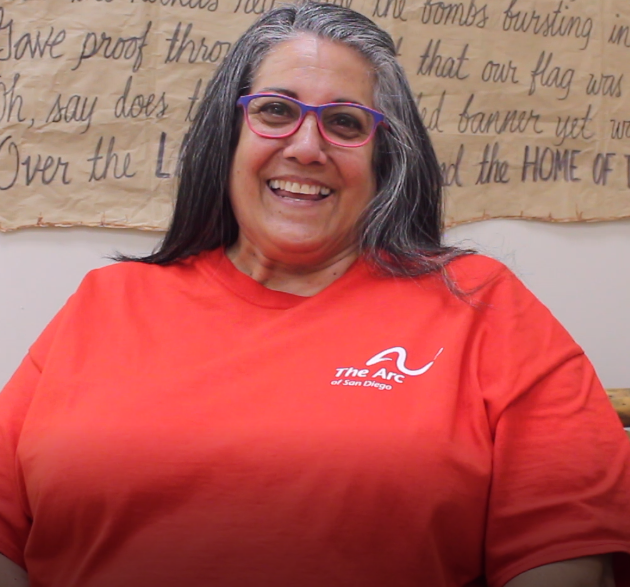 Andrea Vernaci has worked for The Arc of San Diego for 14 years. As a Lead Direct Support Professional at The Arc's North County location, she is responsible for assisting the Supervising Case Manager with the daily operations of the day programs and providing direction, training and support to other DSPs. She also implements support plans that enhance clients' growth and independence. When asked what the most rewarding thing about her job is, Andrea said, "The most rewarding thing for me is seeing the growth in my clients, and the way my day is instantly brightened by coming to work and someone saying something to me that makes me happy."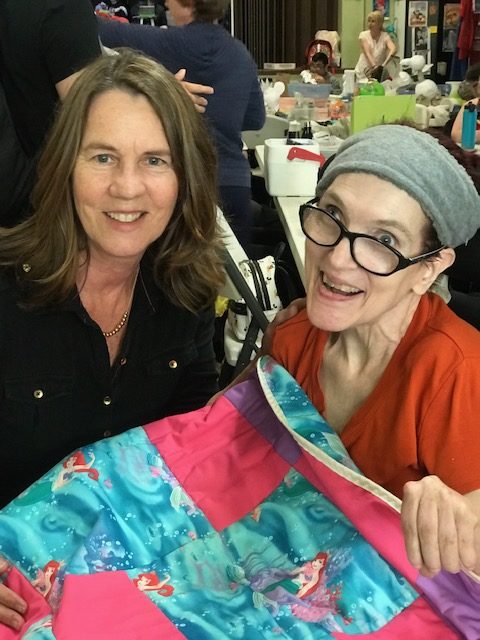 Jan Marshall supports the clients at the Arc of Placer County by providing them with new opportunities and fostering their independence. Jan initiated a transportation class at one of our programs over the past year, taking groups out to learn public transit and become familiar with bus routes in our area. Jan also heads the Culinary/Gardening class at Studio 700 where she and her clients not only grow fresh vegetables, they also find healthy recipes and cook with them. Jan's dedication to the clients facilitates positive relationships and confidence.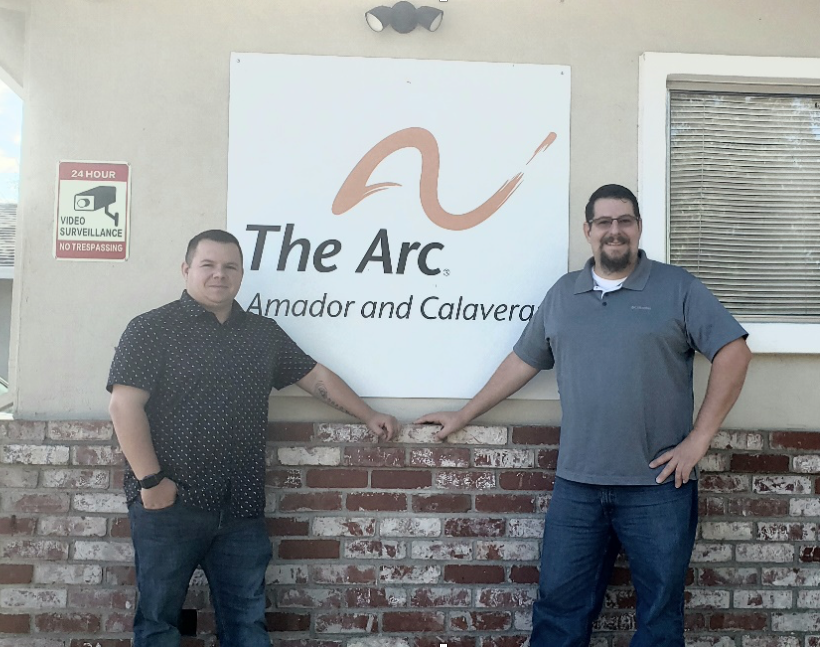 Thank You Leo Parks and Joe DuBois for being amazing mentors to the consumers we serve at The Arc of Amador and Calaveras. Both Leo and Joe are Supported Employment Specialist, who in the last year have assisted 16 consumers in finding employment, maintained 43 placements and built trust and a rapport with both the consumers and businesses we serve. These two work a variety of hours, are always willing to make changes, all with a positive attitude. They work as a team with a common vision; There is a job for everyone, we just need to find the right one for you.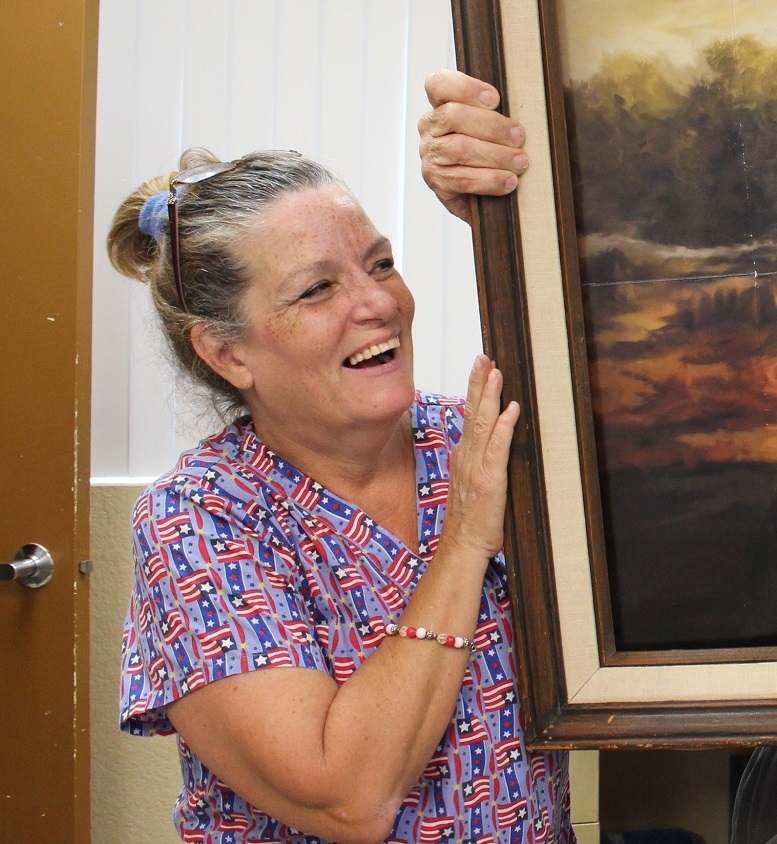 Karla Renteria has brought warmth, joy and a lot of love to the lives of clients at The Arc of San Diego's East County location during her three years as a DSP. In that time, she has received the Employee of the Year Award and the CEO's Gold Star Award for demonstrating safety while out in the community with a group of clients. She is responsible for providing support to clients throughout their daily activities and teaching them life skills that improve their independence. Some of these activities include art class, computer class, cooking, and exercise. "It's about the bond that we have with everyone here. I love my clients, I love what I do. Just being around them and seeing them smile and knowing that we've been able to help them better their lives is a wonderful feeling," said Karla.
Star DSP Denika (Dee) Hankins from The Arc of San Francisco (Photo Not Available)
Denika (Dee) Hankins has been DSP at The Arc San Francisco for over 5 years. She is known for her positive attitude, professionalism, and willingness to partner with co-workers. Her colleagues consider her to be an excellent role model.
Dee has an incredible work ethic and will always go the extra mile for her participants, using creative approaches to ensure their success. This past year Dee spent many hours working with a participant who had terminal cancer. Dee assisted with maintaining the participant's quality of life so that the last few months were some of her happiest. The Arc SF appreciates everything that Dee and all of our outstanding DSPs bring to The Arc and its participants!