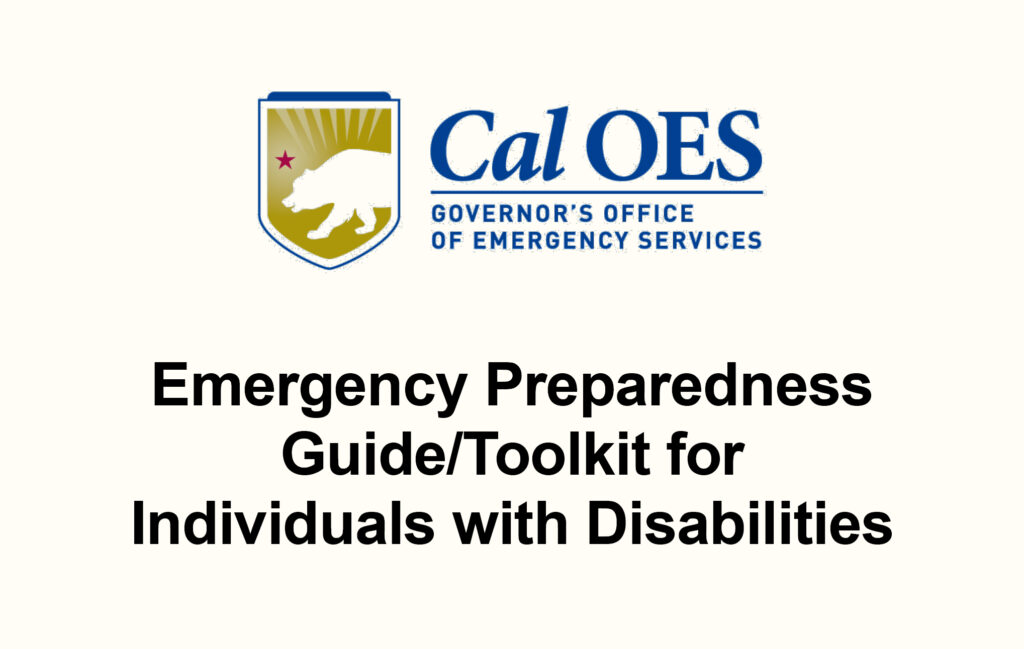 As 2021 draws to a close, and we gather with friends and family to review this year and plan for 2022, extreme weather continues to be part of our daily lives.
The last five years have had, on average, twice as many Governor proclaimed disasters than the prior five years, and the need for us to prepare ourselves, our families and our communities is increasingly critical.
In order to assist our communities in the face of these increasing disasters, the California Department of Rehabilitation (DOR) has partnered with California Governor's Office of Emergency Services (CalOES) to create The Emergency Preparedness Guide/Toolkit for Individuals with Disabilities. The document contains critical information designed to address the emergency needs of individuals with disabilities and can be a tool in helping our community develop emergency plans in case of disasters.
The document will help you, your families, your consumers and our communities better prepare to face and survive our changing climate.  Please share extensively within your network so we can all stay safer together.
DOWNLOAD HERE:  Cal OESDOR – AFN Disaster Preparedness Guide