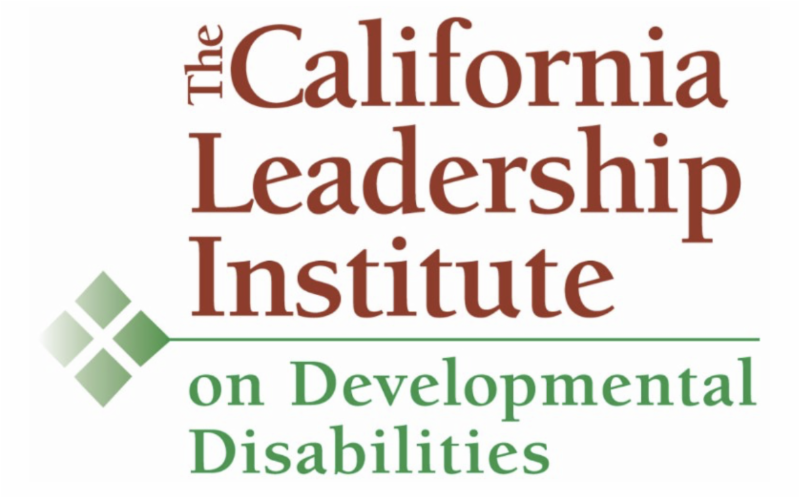 Applications for the 2019 California Leadership Institute are now open! Below is information for you and your organization. Please feel free to forward this email to all lists and people who may have interest.
Applications are open now for the September 8-13, 2019 California Leadership Institute to be held in the San Diego, CA area. Applications close on July 31st so please plan to apply soon!
The Leadership Institute, funded by The May and Stanley Smith Charitable Trust, is an opportunity to come together with other California agency leaders to learn from each other, leading experts, self-advocates and their families, and funders.
The expected outcomes of the California Leadership Institute include:
-Exploring new service models − Developing leaders who think beyond the current "traditional" service models – Succession planning − Developing "next in line" leaders and preparing them for executive level positions
The University of Delaware will bring their week long intensive program that will support leaders to transform supports in California for people who have an intellectual or developmental disability. Guest speakers and self-advocates from California will supplement an agenda of compelling workshops, leadership learning activities and presentations.
The Nitty Gritty:
Date: September 8-13, 2019
Location: Outside of San Diego in El Cajon, CA
Tuition: (includes most meals and all supplies): $800 per applicant (if application is received by July 15th before 5 pm PT) or $1000 per applicant (if application is received on July 15th, 5 pm PT or later)
Participants:     Limited to 40 current and emerging leaders, chosen by application process
Application Deadline:    July 31, 2019
Travel Information: Travel and hotel accommodations are at the expense of the participant. We have a room block held at a local hotel for $139/night plus taxes/fees.
Applicants should work in areas of management or program leadership in organizations that provide, advocate for, or fund community-based services and support for people with intellectual or developmental disabilities and their families. Participants will be selected through an application process administered by the University of Delaware.
If you or anyone you know is interested in applying, here is a link to the application.
For more information, please visit our site here.
The May and Stanley Smith Charitable Trust have generously subsidized the cost of this event but if your organization would be interested in sponsoring this event, please click here to learn more.
For questions, please contact Kristen Loomis at kloomis@udel.edu or by phone at (302) 831-4728.