The Arc Applauds Residents, Staff, State Agencies & Volunteers
October 9, 2017, Residents are evacuated from the Sonoma Developmental Center as the Nuns fire began to burn buildings nearby.
On October 22 – two weeks after evacuation of the 241 residents of the Sonoma Developmental Center (SDC) – the California Department of Developmental Services (DDS) announced that individuals had returned to SDC or other appropriate placements.  What could have been a nightmare in the wake of the deadly fires is instead a shining story of cooperation and coordination between government agencies, local communities, and dedicated individuals.
SDC was in the path of the Nuns Fire early on Monday, Oct. 9, threatening the remaining 241 residents with intellectual and/or developmental disabilities.  As the fires closed in on the campus, and at least one small building on the property's northern edge caught fire, the staff marshaled its resources and, with the help of area first responders, evacuated all of the residents safely. Many were taken first to Adele Harrison Middle School on Broadway in Sonoma, others to the Sonoma Veterans Memorial Building.
But then the vets building, too, came under threat when the Norrbom Fire erupted higher up the mountain just two days later, and the residents were moved again, this time to Dixon Fairgrounds.  At Dixon, the residents and staff were housed in temporary shelters, including tents.
For the next several days the California National Guard, law enforcement, and local volunteers arrived with outpouring support for the operation.  Staff worked tirelessly to help SDC residents feel comfortable and safe in their new temporary home.  And personnel from California government agencies led and coordinated efforts to ensure safety.
We take this opportunity to give praise to Governor Jerry Brown and his administration, along with all of the first responders, staff, volunteers, and especially the residents for their heroic actions during the fires.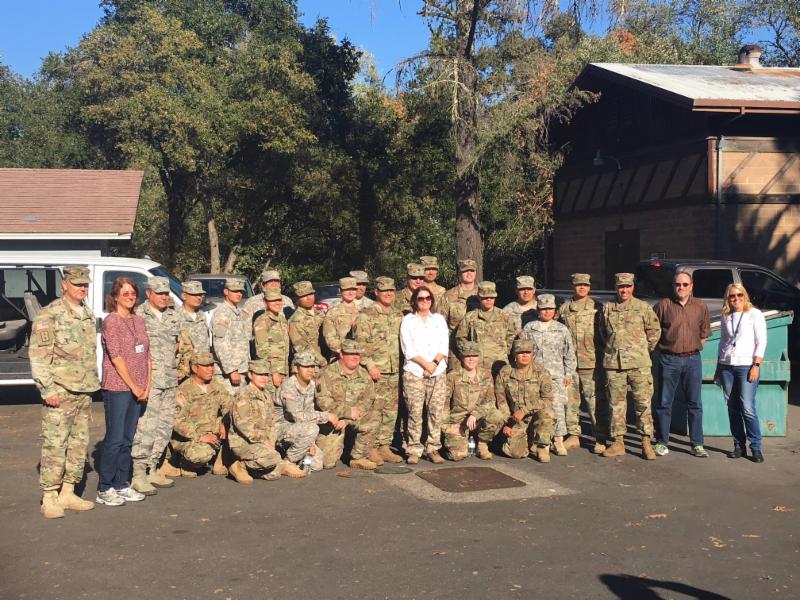 The California Army National Guard provided evacuation support, shown with SDC Director Aleana Carreon, DDS Director Nancy Bargman, and CHHS Undersecretary Mike Wilkening.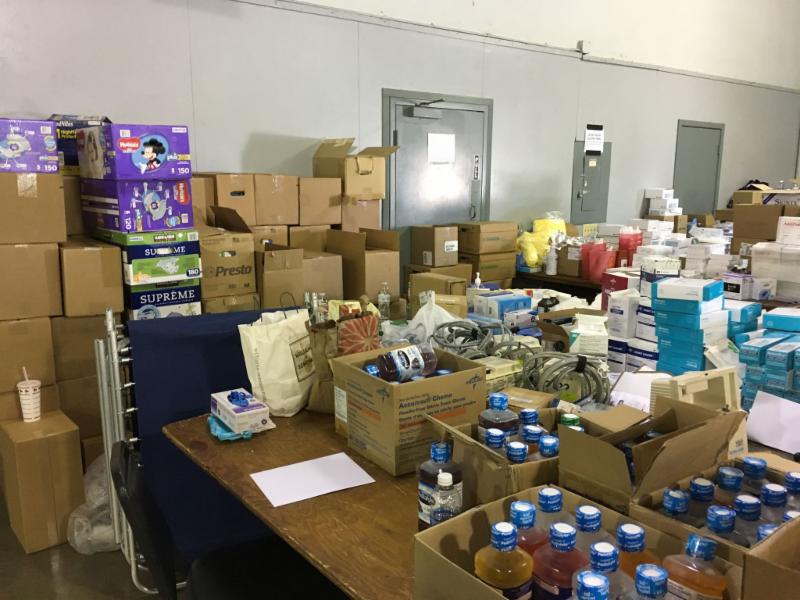 An abundance of donations were given by local residents and supplies were purchased by the state.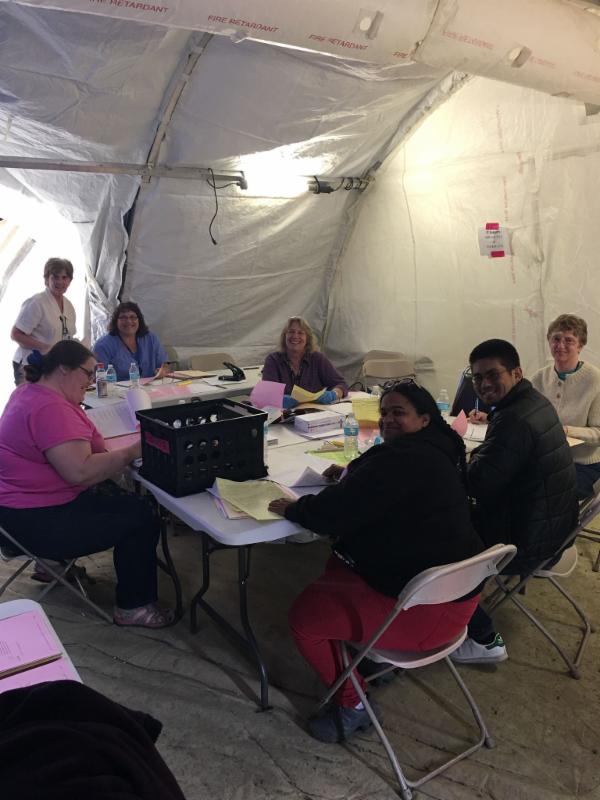 SDC staff working throughout the evacuations to ensure safety and well-being of the residents.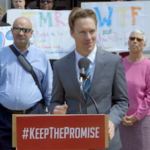 Jordan Lindsey
Executive Director,
The Arc CA